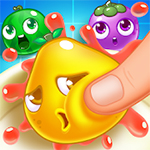 Ahoy there me lads and lasses! Yer friendly app pirate is here ready to go on another dive down Davey Jones' locker. One of the things that me do to condition me self for the dive is to eat me favorite foods and some of them are fruits. Aye, me love eating fruits, especially fresh ones. When we go to islands, there are different fruit bearing plants that we find and we buckos personally pick them. This game that me played remind me of those fruits, so I decided to share it with ye today for our app review. It's called Fruit Splash Mania by Good Logic. Avast ye as we are about to start now.
Fruitilicious graphics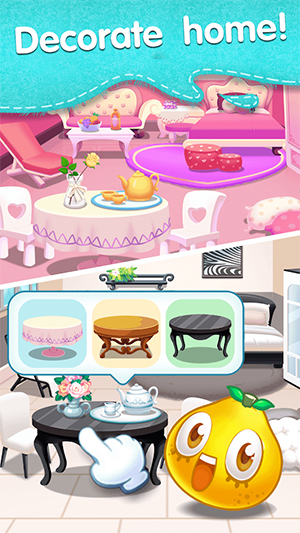 The images are fun to see as they are colorful and bursting with life. As the terms suggests, it's all about fruits, so this is what you will mostly see in the game. There are various kinds of fruits in the game window. It's also enjoyable to see the animation when the fruits splash and when you connect several of them. After you complete the level, girl will also appear and three different fruit characters will also show. The fruits have face so you are not just looking at plain fruit drawings, but there is an added fun.
Easy to learn, but hard to master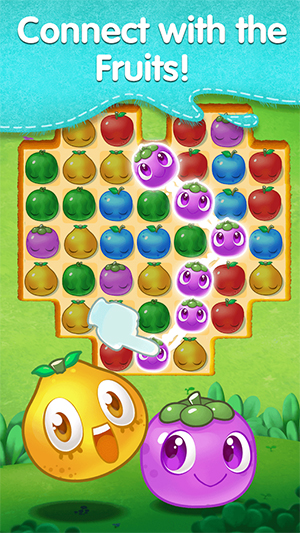 Its basic gameplay is easy to learn. You just have to connect the same types of fruits to remove them from the game window. The more fruits you connect in one go, the higher your score will be. You will also get more stars if you are able to reach the score goal for that level faster. However, it can also be challenging, especially on the higher levels as there are obstacles that will make it more difficult to connect fruits. Although the difficulty level increases, you will still be able to finish the levels. You will feel challenges but not frustrated.
Hundreds of levels to complete
As of this writing, there more than 300 levels to complete, which gives you plenty of playing time. You can also play on your own phase. Put it down when you want to and pick it up when you want to continue and proceed where you left off. However, there is a level that has a glitch. Some players are unable to move past that level even if they have already reached the goal. It's level 309, so you would still have fun playing several levels.
The good
This game is easy to learn and has the right amount of challenge. There are hundreds of levels to complete giving you plenty of playing time. The images are also fun to look at and so as the animation.
The bad
There is a glitch in level 309 that may not allow you to move forward.
The verdict
Fruit Splash Mania is another title to add if you are looking for a match 3 game to try. It will give you plenty of playing time and you will be delighted at the bursting fruits and the animation.