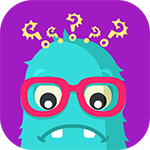 Ahoy there me hearties! Yer favorite friendly app pirate is here again ready to give another dose of app review that you will love. Ye lads and lasses probably think that this old salt is all about booty hunting and hitting our enemy's ship with cannonballs, aye? Well, I may do that a lot but this bucko is also into playing games that will stimulate me mind. Aye! That's true even me pet parrot don't believe it. The app that I'll share with ye mateys today is the second installment of Fun Ways to Think, which is a trivia game. 'Tis called Fun Ways to Think 2 by All in a Days Play. Hop in and we'll start the review. Yo, ho, ho!
Easy to Learn But Challenging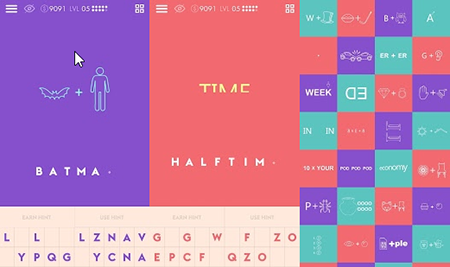 This trivia game will make you think enough to feel challenges, but it will not frustrate you to the point of feeling frustrated that they are impossible to solve. It's fun, especially for trivia lovers. There are various images and letters that are combined. You have to determine the correct answer of the work that they form. There are some level that will be easy for you to solve right away, and there are also levels that will make you think harder.
Simple Graphics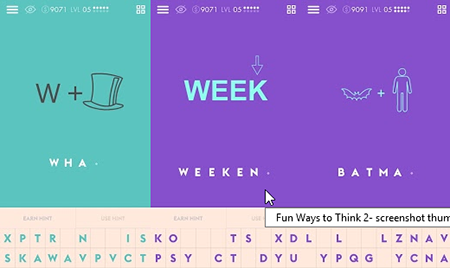 The graphics of the game is not really eye-catching. It has the different colors of background on each level like violet and blue. Then basic images and letters in the center. At the bottom of the game window are the letters to choose from to complete the right word. An improvement that can be done in this area would be to make the images better. There are several games like this that make use of more attractive images. This would add fun to the game as it's enjoyable when you see eye-catching images when playing games.
Various Levels of Difficulties
There are hundreds of puzzles to complete. What's nice about this is that the difficulty level goes up, making it more challenging and interesting. It's also exciting how you make you way from one level to another. Each difficulty level has 10 items to solve so you'll get to practice your skills in solving these puzzles. You get to work your brain so you'll be more prepared to take on the more challenging levels.
The Good
It's easy to learn, making it a good game for everyone, both kids and adults. There are various difficulty levels and 10 puzzles in each level, increasing the challenge and giving you more playing time. It's free to download and play.
The Bad
It comes with advertisements. The graphics is not that attractive, although this isn't really something that has technical effect on the game.
The Verdict
Fun Ways to Think 2 may have some drawbacks but they are not that of a big deal. You may still want to try giving it a try, especially if you're into trivia games. There are various difficulty levels, which range from easy to the more challenging ones.