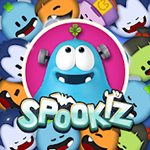 Ahoy there me lads and lasses! Yer friendly app pirate is back from another adventure from the seven seas! Me and the crew are chilling right now after several successful booty hunting missions. We thought why not reward ourselves and have fun for a bit, aye? We docked the good old Jolly Roger to get some supplies on land. We are having a party tonight and me sure there will be a lot of drinking, so 'afore this old salt gets drank, let me share with ye an app called Funny Link Puzzle by Aurastudio. Avast ye as we are about to begin the app review.
Super adorable characters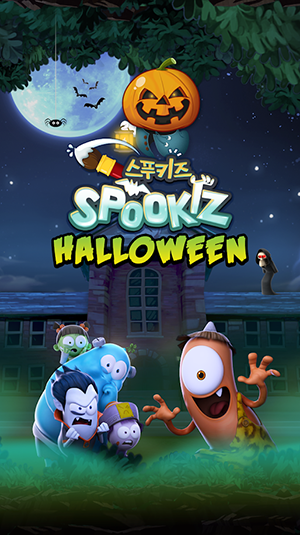 The Spookiz characters are supposed to be scary but they are actually adorable. They include Dracula, Frankenstein, Goblin, Jiangshis and Zombies. They are made in 3D graphics and at the start of the game when you load the app, it will show a short backstory where Dracula was touching a mirror, was accidentally pushed by the other characters and they all ended up on the other side of the mirror without a way of going back. There is nothing scary about these characters as they all look cute.
Fun sounds and animation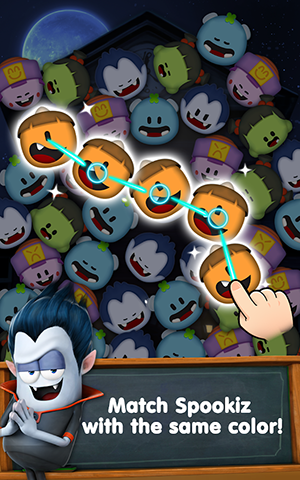 The background music when playing the game is upbeat but not too loud. It's perfect for the game as it makes it sound more fun, without removing your focus. The animation is equally fantastic. The objects move as some of them are removed from the game window. When several objects are matched, one of the characters will show up and say something like "perfect".
Familiar but still exciting
Funny Link Puzzle is a match 3 puzzle game so like the basic gameplay of similar games, you will be matching the same objects by swiping those that are next to each other. You have limited number of moves to achieve the goal that is shown on the top part of the screen. Although it's not a unique game, it is still exciting because of the different graphics and animation.
Free with several stages
The app can be downloaded for free and there are thousands of stages available so you this is something that you can play for a long time. There are several advertisements though and some of the ads that should reward you for watching sometimes do not play. When you run out of moves, you will need to use 500 coins to get 5 additional moves and that can be expensive.
The good
Funny Link Puzzle is fun and interesting. It's familiar with adorable characters. The sound and animation make it more enjoyable.
The bad
There are several ads and some of those that will earn you coins for watching do not play. The extra moves also cost a lot of coins.
The verdict
If you are into match 3 puzzle games, Funny Link Puzzle is definitely a must try. It may have advertisements, but considering that it's free and it has adorable characters, music and animation, it's surely worth the try.