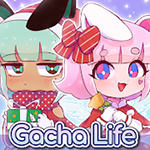 Ahoy there me lads and lasses! Here's yer friendly app pirate ready to tackle another treasure hunting adventure with the entire crew. Of course me parrot pet will be included; ye know that I can't just leave me beloved pet. I still have ample time to give ye another dose of app review, so don't ye worry me hearties, me won't miss that one. In fact, I now have another app review prepared for ye for the game called Gacha Life by Lunime. Batten down the hatches and let's begin.
It's an anime wonderland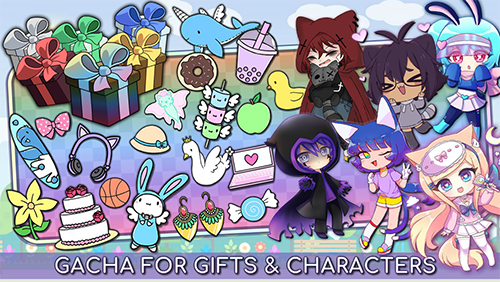 This is a treat for anime lovers because the characters are based on anime characters. There are several characters to choose from and you can customize up to 20 characters, which is a lot compared to other similar dress up games. There are also many customization options for the characters from their face and body features, to the poses that they make and the clothes. There are different backgrounds to choose from and scene to create. The characters and various objects are well-drawn just like the ones that you will see on anime videos.
Lots of options to check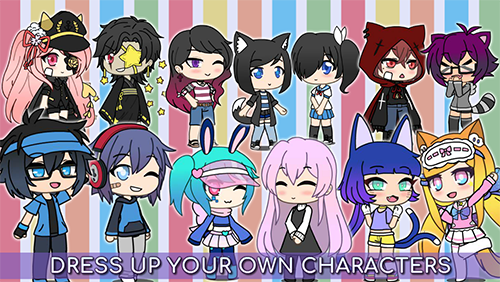 Aside from the many options of characters and their customization, there are also several other features that you will find interesting in this game. It's not just a simple dress up game where you customize the look of your character, but it also has a life mode where you can explore different places and interact with non-player characters. It's like a dress-up game and role-playing game in one. There are also mini games that you can play when you get bored of dressing up. Another feature is its skit maker that lets you create a story using your character. The drawback is that it's not regulated to some players make skits that have violent or inappropriate content. You can also chat with other players from around the world.
May take time to get used to
Since there are several options and features, it may take some exploration before you will be familiar with all its content. There is a tutorial available, although you will still get to know everything better once you try using them. The game may also lag on older devices, which can affect the overall game experience.
The good
Gacha Life is free to play and it is not difficult to earn in-game currency to get more items. It comes with lots of options and customization features. There are other modes to play aside from dress-up including skit maker and life.
The bad
It may not work properly on older devices. The skits made are not monitored so there may be violent or inappropriate content that should not be seen by young players.
The verdict
Gacha Life is a fantastic game in general. It is fun and there are many contents to explore. If you have a newer phone model, you will not have difficulties with playing it since it's just with old phones that it tends to lag. Be careful when allowing kids to play due to skit content created by other players that may be inappropriate.