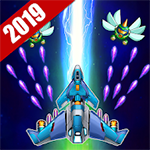 Yo, ho, ho, and a bottle of rum! Ahoy there me mateys! Here's yer friendly app pirate back from another amazing treasure hunt with the crew, and of course me parrot pet! We took home a lot of great finds and we're excited to check them all. We are just taking some rest before we see what were all the treasures that we found. So let me take this opportunity to give ye lads and lasses yer regular dose of app review. Let's get to know more about this game called Galaxy Invader: Infinity Shooting 2019 by Supga.
Classic gameplay, modern graphics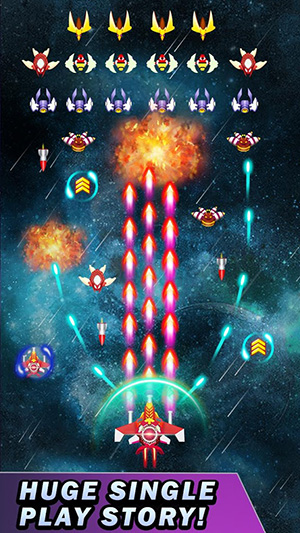 Space shooters are not new because they have been around for several years even before mobile games became popular. This app will take you back memory lane as it will remind you of old classic arcade space shooting games that became popular in the 90's like Space Invaders and Galaxian. Like the said classic games, you will also shoot waves of opponents in this game, as well as kill the boss.
The difference is that the game end will end when you run out of lives in the old video games. With this app, your level will be saved when you complete it, although you can still go back to those you have unlocked to get more stars. Another difference is the graphics. It looks better than the pixel video games that were released years back.
It's challenging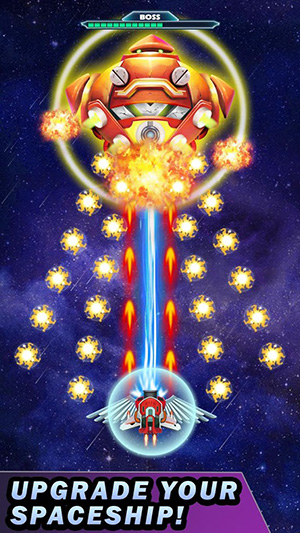 If you are looking for a challenging space shooting game, it will not disappoint you. The difficulty level increases as you progress in the game. Aside from the waves of opponents and the boss, there are also different obstacles to avoid to prevent dying.
Difficult to upgrade
Since the difficulty level increases as you progress in the game, it will also require an upgrade on your ship so you can pass those difficult levels. However, upgrading is not easy because it will cost a lot of coins and they are not also not quick to collect. You either have to wait until you have to the needed coins or make an in-app purchase to make the process faster.
Free but contains advertisements
This app is available for free. However, as you would expect on free games, there are advertisements. The problem is that there are times that the ads will pop-up and it will distract you from the game.
The good
It's free and it will remind you of the classic arcade games that you may have known from your childhood. It is challenging enough to keep you occupied.
The bad
It has distractive advertisements and it's difficult to upgrade, thus also making it hard to pass the higher levels.
The verdict Galaxy Invader: Infinity Shooting 2019 has a few drawbacks that will require your patience such as the distractive ads and the slow collection of coins. Other than that, it is a challenging game that will keep you entertained and occupied. It will also remind you of popular and favorite classic space shooters.