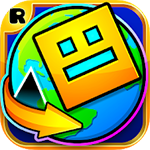 Avast ye me lads and lasses! The crew and I are about to embark on another swashbuckling adventure around the seven seas. But fear not me hearties because I didn't forget yer regular dose of app review. 'Afore we hop in the good old Jolly Roger with me parrot pet, I will share with ye another review of an arcade app called Geometry Dash by RobTop Games. All the buckos are ready so let me start right away 'afore they call me.
Easy to Learn, But Challenging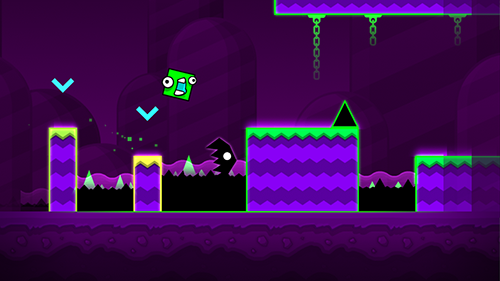 The gameplay of this app is not something new. You'll have to dash to finish each level while avoiding the obstacles. It's simple learn because the only control that it requires is tapping. This will make the character jump. What makes it challenging is its speed and obstacles. It's a fast-paced game so it makes surviving the obstacles even more challenging, especially the moving ones.
Colorful Graphics, Lively Music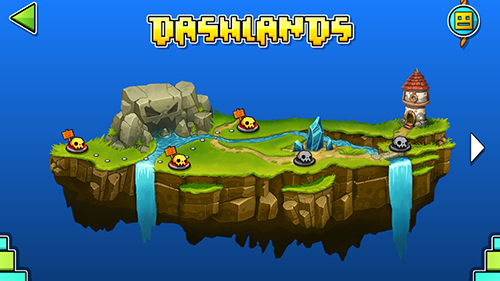 The environment keeps changing in color. Most of the things that you will see are dark and neon. While most of them are fun to watch, there are those that can be too bright and painful on the eyes. The said colors can also affect the gameplay because it would be difficult to focus on the terrain. The character can also be customized with various customization options. The music also adds to the life of the game. It's upbeat and has this disco vibe to it.
Only Two Stages Available
There are only two stages in the game and only a few levels on the stages so you can finish them quickly, especially if you get used to the game. However, there is another stage that lets you create your own stage. You can also try the other stages customized by other players, which you may end up doing, especially if you're done with its two stages.
Free But Heavy on Advertisements
Geometry Dash World is a free to play game. You can download it without spending anything. The drawback is that it is heavy on advertisements. It comes with an in-app purchase that will remove advertisements and unlock customization options. The price for unlocking is not that expensive so if you really end up liking the game and you prefer not to have ads, it's not easy on the pocket. Nevertheless, you can still play and complete the game without spending anything.
The Good
This app is free to play. It's easy to learn but has the right amount of challenge that will keep you interested. It has colorful graphics and upbeat music. The character can also be customized.
The Bad
The game is heavy on advertisements. There are also only two stages available, which means limited playing content.
The Verdict
Geometry Dash is a fast-paced and fun game. It's free and easy to understand. Although it comes with advertisements and it has a few stages, there's no doubt that it will give you a satisfying and challenging playing experience.