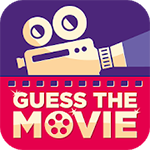 Ahoy there me hearties! Yer favorite pirate is here again, just relaxing after watching a nice movie with the crew. We just had a successful dive under the sea, down in Davey Jones' locker so we had some rest and fun time after that. What better way to do that than to drink rum while watching? Aye, these buckos and I love watching different move genres. Me also tried this game that requires guessing of movies and as you would expect, this old salt nailed it! Let me tell ye more about the app in this review. It's called Guess the Movie Quiz by Bubble Quiz Games.
Clean graphics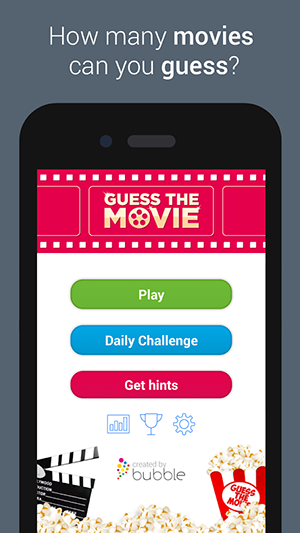 It has a neat graphics making it refreshing to the eyes. You can focus on the image and not be bothered by other things around it because it looks put together. At the center of the game window is the picture that is either a scene or an actor from the movie that you need to guess. Below it are the scrambled letters that will make up the title of the movie. On its left and right are other options such as eliminating a letter or choosing the right letter for hint.
Hundreds of movies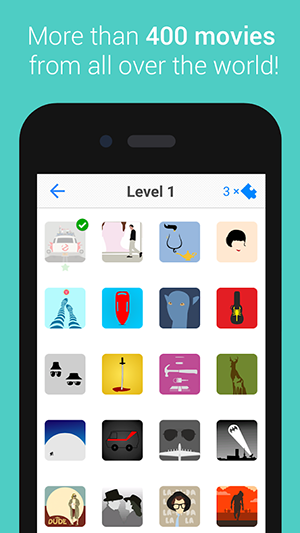 As of this writing, there are over 400 movies to guess and according to the developers more will become available. If you are a casual player who plays every now and then, you may be playing it for a long time. However, if you are into this type of game and you play long hours, it will not take time and you will be done with all the movies.
Free with right amount of ads
The app is free and although it comes with advertisements, you will not be bombarded with them. There are also free hints that you can get everyday so you will not easily run of them, especially if you only use them when needed.
There are also TV shows
Since the title says "Guess the Movie Quiz", you will immediately think that everything that you will be guessing will all be about movies. However, there are also TV shows that are included in the levels. If you don't know about this, you might be stuck on that level thinking it's a movie, when it's a TV show. It will help if there is an instruction saying that you will be guessing movies and TV shows so it will be clearer.
The ups
This app is available to be downloaded for free. Even if it's a free app, it is not bombarded by advertisements. It has clean graphics and hundreds of movies and TV shows to guess. There are also free hints to collect.
The downs
It's not just movies that you will be guessing but TV shows too. There should be information about this so that players will know that they are not just guessing movies but TV shows as well.
The verdict
Guess the Movie Quiz has a minor drawback of not having the information that you will also be guessing TV shows and not just movies, but it has more pros. It's free with minimal ads, and it has clean graphics and hundreds of movies and shows to guess.