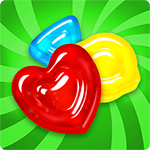 Yo, ho, ho, and a bottle of rum! Ye see this old salt just got back from a booty hunting adventure from Davey Jones' locker! Aye, I survived another dive and yer favorite bucko is still alive! Me and the crew are about to celebrate our great finds and aye, as ye already know, it will be overflowing with rum again! Har, har, har! This old salt can't wait to join the crew for all night of drinkin and singin! But 'afore that, 'course I will first share with ye another app review, this time from the app called Gummy Drop! by Big Fish Games.
Adorable Graphics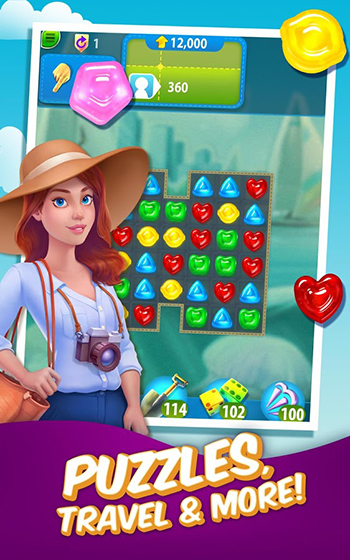 Generally, the developers did well when it comes to the graphics of the game. It's colorful and eye catching. However, the game window itself where you match the gummies is not as colorful and cute as the other popular games in this field. However, the game map where you go from one level to another is amazing because it is set in different cities around the world.
Easy to Learn, Hard to Master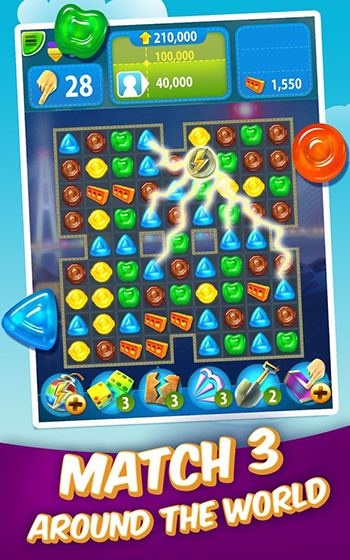 Gummy Drop! Is a match 3 puzzle game and the basic gameplay is simple to understand. If you tried playing any match 3 game before, it's exactly like that. You have limited moves on some levels, while other levels are timed, giving it that challenge. Match 3 or more of the same items and reach your goal within the given moves or time to move to the next level. Failure to do so will result to the game ending. You'll use your lives to play more and would need to wait for them to be restored if you run out of lives.
It Has Its Own Twist
While the basic gameplay is similar to typical match 3 games, it still has its own twist to the game. It lets you build different attractions that are known to the cities in the game using the bricks that you can collect in the levels you completed. Another unique characteristic, which is also a good addition, is the trivia given about the famous attractions built on the map. This is not only fun but educational too.
Lives Can Take Time to Restore
Like most match 3 puzzle games, as mentioned, there are given lives and you need to use them to continue playing in case you failed to solve the puzzle. If you run out of lives, you need to wait for it to be restored, which can take some time. This can be frustrating if you want to keep playing for more. You can make an in-app purchase to get more lives, but this will require paying for real money.
The Ups
It's easy to learn, but challenging enough to keep you interested. Although it has the same gameplay as the other match 3 puzzle games, it has its own twists as it lets you build various attractions, and also offer educational trivia regarding them.
The Downs
While this game is free, the lives take time to restore so you either have to wait patiently or make an in-app purchase using real money.
The Verdict
Waiting for new lives to be restored is common in match 3 puzzle games. If you can live with this and you are into this type of puzzle game, it's recommended that you try Gummy Drop! because this game is fun and challenging at the same time.