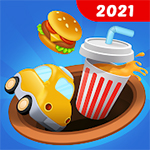 Yo, ho, ho, and a bottle of rum! Ahoy there me lads and lasses! It's me again yer favorite app pirate ready to go on another adventure around the seven seas. Finding things is one of the things that me do best. As ye know, as a pirate, me need a clear eye to find where the booties are. Well, it's not just with booty hunting that me good at. Me also good in finding me parrot pet when playing hide and seek, and finding things in the ship that the other buccaneers misplace. It also gives ye that satisfaction when ye find what ye are looking for. Since we are talking about searching, leg me share ye an app that will also let you search for things. It' s called Happy Match 3D by Techvision Limited.
It has quality and realistic 3D graphics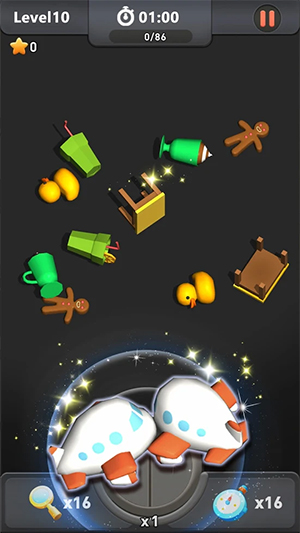 You will be immersed at how clear, detailed, and crisp the 3D objects are. It's as if you are looking at the real things. You will also be moving them by hands, so it's like you are actually sorting them in person. The goal is to find objects that match within the given time. There are different types of objects that you will see in the game, so it will not look to repetitive.
It has thousands of levels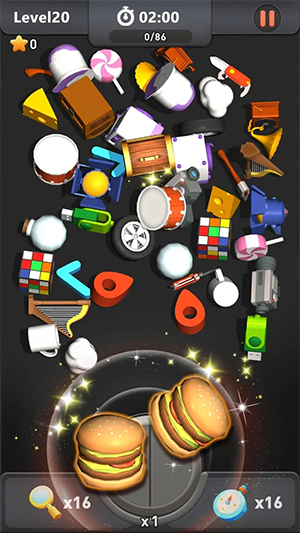 As of this writing there are thousands of levels for you to play. It means that you will not run out of puzzles to try easily. It's something that you can kill your time with. You can pick it up anytime and put it down when you want. You can get the game and play all levels for free, but ads pop-up in the middle of the game.
It will test your memory, sharpness of the eye, and speed
It has the same gameplay, which is to find the same objects before running out of time. It may be repetitive, but it also has benefits. Since there is a time limit, it will test and improve your speed in finding things. It also makes your eye sharper as you get to look and find the objects. Since there are several objects on the screen, it will sharpen your memory as you need to go back and forth to successfully put together the same objects.
The good
Happy Match 3D is free to play and it has thousands of levels. It also has realistic and crisp graphics that are fantastic to look at. It's something to kill time. It will also sharpen your eyes and memory, and test your speed.
The bad
There are ads that pop-up while in the middle of the game, which can affect the game experience.
The verdict
If you love match puzzle games, Happy Match 3D is a must try. It may have annoying ads popping every now and then, but it has several positive sides. It has amazing graphics, thousands of levels, and it will help sharpen your eyes and memory. It also has a sense of challenge because of the time limit in every level.