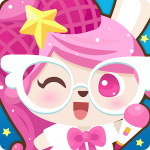 Ahoy there me hearties! Yer friendly app pirate is back and it's been a fun booty hunting adventure with the crew. We found gold coins and other treasures that made us shout yo, ho, ho and 'acourse, made us drink rum! Well, aye, we typically drink rum until we get drunk a lot of times even if didn't find booties. Har, har, har! Before I get drunk again, let me share with ye this app that I found. Me parrot pet sometimes get jealous of this game. It's called Happy Pet Story by Happy Labs. Avast ye and let's begin.
Easy and Intuitive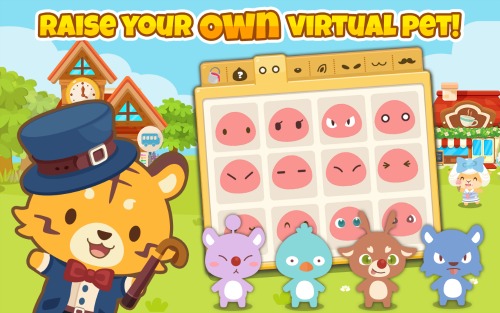 Happy Pet Society has a basic gameplay, but it's fun. You would be guided on the first part on what to do so you could easily familiarize yourself with how it's played. Plus, if you have played simulation games before, especially Pet Society, you would be instantly familiar with it. It's intuitive so you would find out what to do by exploring the game yourself. There's nothing complicated as it just involves tapping on items and options. There are also mini games to play, which adds to your coins.
Super Cute Graphics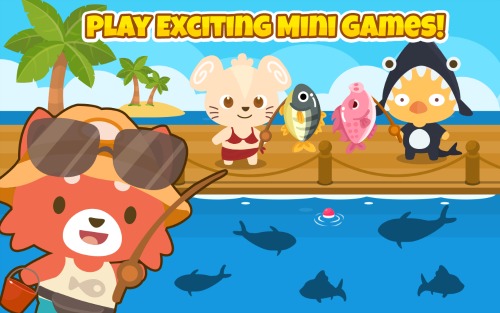 The graphics is just adorable! From the cute pets to the towns and decorations, everything is pleasing to the eyes. The colors pop and it's also nice to see the different items added on the players' rooms, which are gorgeous. This is true especially to those who already have several rooms and have decorated them beautifully. Those are perhaps the players that have been playing for a long time or those that made an in-app purchase.
Customizable
This is one of the nicest features of the game that makes it even more enjoyable. You get to determine how your pet would look like, as well as give it a name. There are also several items to change its looks including wigs and various outfits. Different items are also available for decorating various rooms. Some items are too expensive and you may be tempted to make an in-app purchase, although optional, if you really want to get them. Earning coins can be slow so it may take time to collect money to get more expensive stuffs.
It's Social
This is a multiplayer game so you would be playing with different people. You may give your invite code to other players or find them using their invite code. Even if you don't have an invite code, you may still follow or visit the town of other players. There's an option to send a message to the user so you could start a friendship here.
The Good
Happy Pet Story has a really nice graphics and it's customizable. It's great how you can change the looks of your pet and decorate the rooms. You could also meet friends.
The Bad
Advertisements pop up and you have to close them to continue playing. Tapping is not always accurate. Sometimes, you're tapping on something and you would accidentally launch the free spin or get in a place that you don't really intend to get in.
The Verdict
The advertisements can be annoying, but considering it's free and fun, it's still recommended to get this app. Try this, especially if you love pets, simulation or you're looking for something that you could play for a long time.