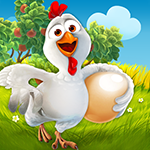 Avaste ye hearties. The crew is about to sail and go booty hunting. 'Afore that, 'course yer favorite app pirate will not forget to give another dose of app review. 'Tis about an app that this bucko have been playing for quite some time now. Aye, after finding treasures and playing with me parrot pet, me find me self playing this app. Let me tell ye lads and lasses about it to see if ye will like it as much as this old salt does.
It's Familiar But Has More to Offer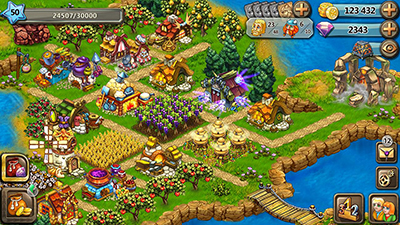 Harvest Land is a game that lets you build and grow your own land. You'll need to grow crops and warehouses to sell and earn products for growing your place. You'll also need workers to farm and protect your land. It will remind you of Farmville and Hay Day as they have similar features. However, instead of being set in a farm, this is set in a vast island, waiting for you to explore and develop. It's not only limited to growing a farm, as it also has other features, such as battling with the monsters in the island. Trading can also be done with friends, and there are boats that carry people to buy crops from you, as well as ships that carry the products you wish to sell.
Gorgeous Graphics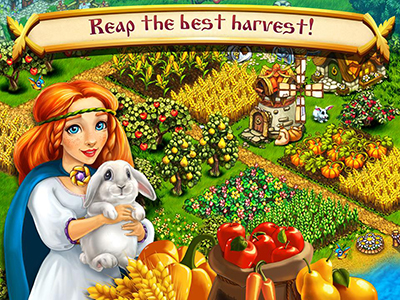 This game is an eye-candy. The developers did a fantastic job creating every detail as ended up looking awesome. The crops, trees, people, boats, ships, the sea, and the entire surrounding look awesome. The island is huge so you can play this game for a long time as there is always something that you can develop and expand.
It's Free to Play But You May Be Tempted to Make an In-app Purchase
Harvest Land is free to download, but it comes with in-app purchases. While these in-app purchases are not forced, you may be tempted to spend real money as it takes time for some of the processes, such as building structures and growing crops to finish. There are premium currencies that can make the process quicker, but they are hard to collect, so as mentioned, you may end up, spending real money.
The Ups
It's a game that you can download for free. You can play this for a long time as the island is huge and there's always something new that you can build, improve, or expand. It's lets you interact with friends who also play the game as you can trade with them. The graphics is amazing and it's fun in the eyes.
The Downs
It contains advertisements and the processes also takes a lot of time to complete. Premium currencies are difficult to collect so you may end up making an in-app purchase if you lose the patience of waiting for the completion of processes.
The Verdict
Harvest Land is a fun game that gives you can play for a long time as there's so much to build and develop. Although it has advertisements and the processes may take time to complete, it's still worth trying if you are into this game genre, especially it has excellent graphics and it has more features to offer.