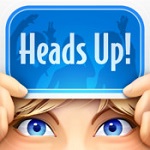 If you watch Ellen on a regular basis, then you might have seen a segment in which she plays with her guests a game called Heads Up! The goal of the game is pretty simple… There is a word on the card and the person holding it on his forehead must guess what it is by figuring out the clues given by the other player.
The most number of correct guesses win. Gaining popularity among millions of fans of the show, Heads Up! is now an app. It is a game that is very amusing, entertaining, fun and is now available for iOS devices. Now you can enjoy playing Heads Up! with your friends, peers and family.
Features of the App
While the concept of the game is quite simple, its features are not. There are different types of decks of cards, a total of 18, which you can choose from as themes for your game. You can either choose from movie titles, names of celebrities, accents, types of animals, popular characters and a whole lot more.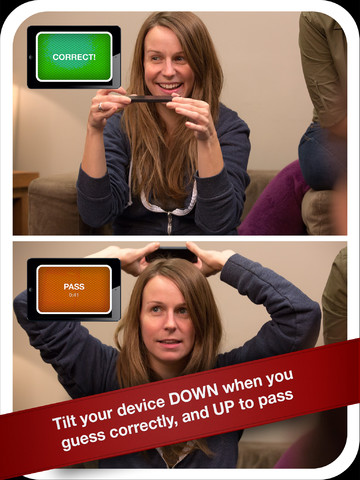 This game is for everyone because no matter what your age is or how smart you think you are there is a theme that everyone will surely enjoy. Plus, you can also record a video while playing the game which you can share on social networking sites such as Facebook! Share your success or embarrassment, depending on how your game turns out within 60 seconds of your round.
Playing the Game
When playing Heads Up!, there are a few simple rules that you need to follow. For instance, when you're guessing a word, you need to hold the device up on your forehead with the screen facing the other player. When you guess a word right, tilt the device downwards to get the score. However, when you do not know the answer, tilt the device upwards so you can move onto the next question.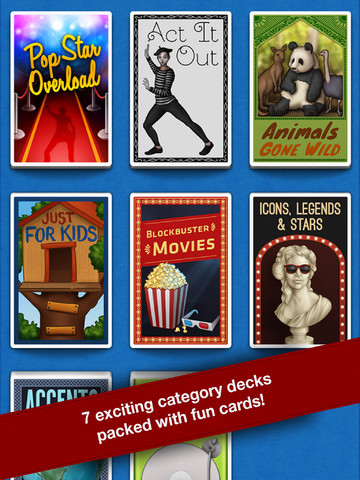 The app was developed to be very simple to control so that any person, regardless of background, will be able to play it. Since this will be a flurry of words that you have to guess, time is of the essence! You will need to think fast and make sure you say the right word or else you won't score a point for it. This will be a test of how witty you are and updated with trivia as well as pop culture.
Conclusion
Heads Up! is a very entertaining game that is fun for the whole family. Regardless of where you are or what you're doing, you can always whip out your device and play the game with people you're with. It only costs $.99 in the App Store and it is something you must have on your iOS device, especially if you love playing trivia games. The best part is, once you have made the initial purchase, updates are free from then on. You can download updates once there are new decks of cards that come out.