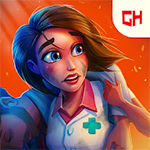 Yo, ho, ho, and a bottle of rum! It's me again, yer favorite friendly app pirate back from another adventure in the seven seas. Like many kids, this buccaneer also thought if becoming a doctor when I was a little lad. Well, me also get to be the doctor in the ship when any of the crew gets sick. I also get to play the role on the apps that me play, har, har, har! One of these apps is up for review today. 'Tis called Heart's Medicine Hospital Heat by GameHouse. Avast ye and let's start with the review.
It Has Lots of Content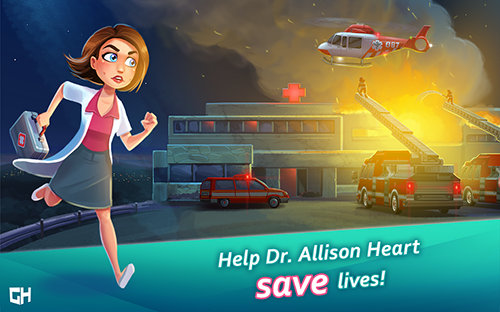 There are various stages in the game that contains different levels. This means that you have plenty of playing time. It's something that you can play for hours. Since it's a casual game, you can also put it down when you want to and pick up from where you left. You don't have to start from scratch every time you play. There are also mini games that you can unlock, which add to the variety in the game.
Excellent Graphics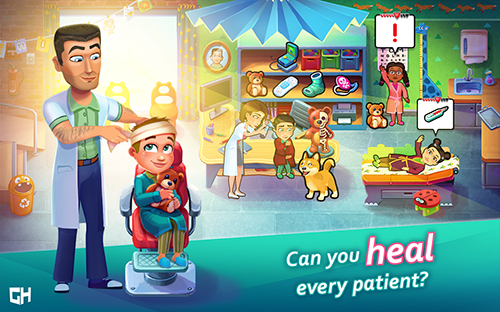 This app is hands down when it comes to graphics. The various stages have different settings, which can be seen inside the hospital. Some of them are pediatrics, maternity, and operating rooms areas. The things that you would see on each area are detailed and you can even purchase more items to add to it. The animation is also fantastic like for instance the part where you need to do an ultrasound to the patients, showing how the baby looks like in the monitor just like the real thing. It is not realistic since it is cartoonish, but nevertheless, it is pleasing to the eyes.
Free with Ads
The app can be download for free, but you must expect to see advertisements popping up after every level. Considering that it's free that is acceptable. However, you need to pay in order to get the full version of the game. The drawback is that even if you have paid for the full version, advertisements still show.
It Freezes
Although it doesn't happen all the time, there are times that the app freezes. This can be annoying especially if you are immersed into the game and this suddenly happens. You'll need to restart the app in case something like this happens.
The Good
Heart's Medicine Hospital Heat is free to download and play. It's a casual game that you can put down and pick up anytime. It also has fantastic graphics with detailed settings. There are mini games that add variety to the game.
The Bad
There are still advertisements that pop-up even after paying for the full version. There are also times that the app freezes.
The Verdict
Heart's Medicine Hospital Heat is not a perfect app. It has a few drawbacks, but it doesn't mean that it's completely a bad game. It has its positive sides and it's still a fun game to play so it's recommended that you give it a try.