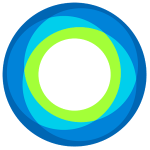 Ahoy there me lovies! Yer friendly app pirate is in a good mood 'acause I survived another trip to Davey Jones' locker and got more gold and other treasures. The crew had rum and delicious foods, and we were merry all night. Those seadogs are still asleep right now but I got everything shipshape. This buccaneer is all done cleaning the Jolly Roger and since there's nothing else to do, I decided to start writing this review for ye me lads and lasses. Avast ye as I tell ye about this app that I found called the Hola Launcher from Holaverse.
It's Feature Rich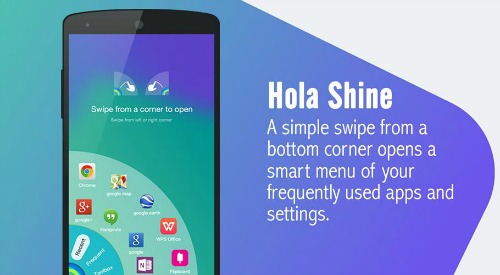 Hola Launcher offers several features that Android users would love, especially those who love to customize their phone. Download and use free Hola themes, wallpapers and icons by getting this launcher. You would be taken to a step by step instruction on how to enable this after download. You could then select from the many features that they offer. The themes, wallpapers and icons from Hola would only work if you download and enable their launcher. There are also a few games that come with it, as well as widgets like the one showing the time and date. Another amazing feature is the Hola Shine that gives you quick access to your apps by swiping on the lower right or lower left area of your phone.
It's Lightweight
The app is 4 MB in size. It's lightweight considering that it is rich in feature. Swiping on the screen and tapping on the options is not a problem as the launcher is responsive. That's the case with mine. However, it still depends on your phone as there are devices that may not have enough resources to run their bigger themes. Make sure that your device meets the requirements of the theme that you'll choose.
Perfect for Personalization
As mentioned, there are several themes, icons and wallpapers that you could choose from. Regardless of your style and personal preference, it wouldn't be difficult to find one that would suit your taste. From cute girly themes to technology, you'll find them here. Browse by categories or check them out by date.
It's Free But With Loads of Advertisements
When you access the personalization feature of the launcher, you'll be bombarded with lots of advertisements. You would also receive various notifications for the various services it offers. There's also the search field on top that has a word search. The words change every now and then and there's no way to remove it.
The Good
If you want to personalize your phone, Hola Launcher would let you do that with its eye catching themes, wallpapers and icons. It's lightweight, responsive, feature rich and easy to use.
The Bad
It comes with advertisements and there's no way to remove the search field on top that comes with changing words.
The Verdict
If you're the type of mobile user that loves to personalize or style your device, Hola Launcher is a fantastic choice as it offers gorgeous options. This is despite of the ads and search field on top. It's also free so you could get access to beautiful themes and wallpapers without spending anything.