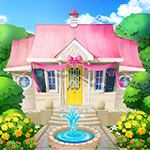 Ahoy there me hearties! Yer favorite app pirate is back ready with another app review for ye lads and lasses. The crew is now sleeping because it is a big day tomorrow. It's expected that we will land in our target destination early in the morning so they are saving their energy for the exciting booty hunting adventure that awaits us. This old salt will also be taking a rest after sharing ye with this review. So let's start now and let me tell ye more about this app called Home Memories by Yafang Zhu.
Detailed environment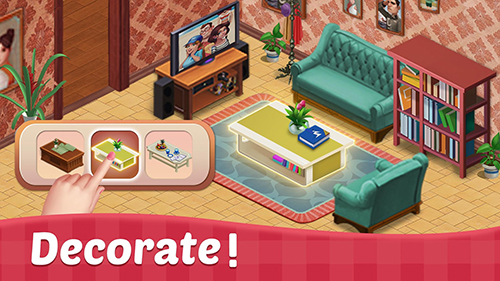 The developers did well in creating the environment. It is sent in the family house of the main character. You will help bring it back to its beauty by selection from three design options on various areas. It's nice to see how the damaged and dirty house transforms into something attractive before your eyes. The objects in the game window for the match 3 puzzle game are also colorful. The animation and special effects when objects are matched and the cat moving and eating the balloon after every level are all fun to watch.
Not an original
Home Memories is fun and it will keep you occupied. It is also not the usual match 3 puzzle games because it also comes with home decoration part. However, it's not the first time that we tried a game like this. The gameplay is very similar to other games that we played like Home Escapes. It is also about transforming a home to its former glory by winning match 3 puzzle games. Instead of the son of the family being the main character, with Home Escapes, it's the butler. There is also a story to follow with both titles, but Home Memories requires improvement because of the poor English that makes it a challenge to follow some parts of the story.
Some tasks are not worth the stars
You earn stars after completing puzzles, which you will then use to complete tasks. However, not all tasks involve cleaning or decorating the house. Others will only require you to speak to specific characters and it will still use a star. Moreover, there are only three options when decorating. More options will be better.
Other levels too difficult to complete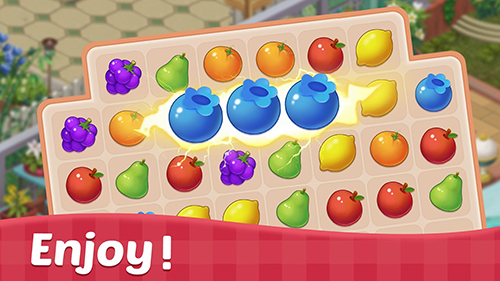 The first few levels are easy to complete. As you move forward with the game, the levels become more challenging. However, there are some higher levels that are very difficult to solve that you may find yourself being stuck on them for quite some time. It can be frustrating and if you don't have the patience, you might just decide to stop playing.
The ups
The app has detailed environment and fun special effects. It is a combination of puzzle and home decorating game. It also comes with a story that you can follow.
The downs
It's not an original as there are similar games like it. Some of the tasks are also not worth spending stars on like talking to characters. Decorating options are also limited.
The verdict Home Memories may not be an original, but if you are into this type of game and you are looking for an alternative, this one is an option to consider.