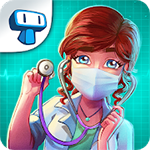 Yo, ho, ho, and a bottle of rum! Ahoy there me lads and lasses. Yer favorite app pirate had a lot of foods eaten last night. This is why I had a stomach-ache! Good thing we had medicines stocked in our ship. Whenever we have a quick stopover on land, we always make sure that we get the medicines that we need so we have something to use while sailing on the seven seas. When there condition is serious, we stop by at the nearest land and find a hospital to be treated. Since we are talking about health care, let me tell ye about an app called Hospital Dash by Tapps Games. Lend me yer ears me hearties as we are now about to start with the review.
It's Free and Casual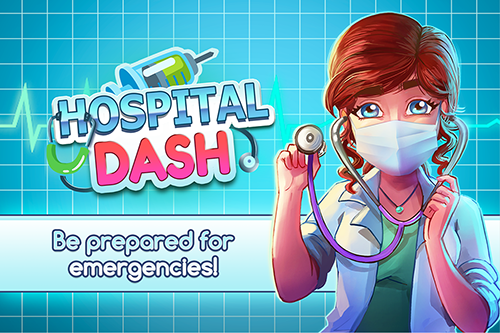 Hospital Dash is a casual game that you can download for free. It's casual so you can pick it up and put it down anytime you wish to. If you love games that you could play to pass time, this app is one to add on your list. There are in-app purchases available, but you don't have to purchase anything to keep on playing.
Clean Graphics
As the title suggests, this game has something to do with hospital so as you would expect, the game is set in a hospital. It's more like of an emergency room or clinic where various health services is provided. The images including the characters and hospital equipment were drawn cleanly and everything looks organized.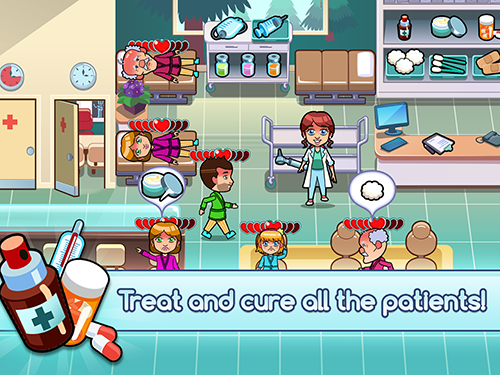 Level of Difficulty Increases
The first level is easy to complete since there are only few patients to serve and there are only a few care options available. The basic gameplay is pretty simple. It's like the classic diner dash that you may have played before, but instead of serving the foods they like, you need to provide the medical treatment they need. You will know what treatment they require through the bubble that appears over their head. The game gets more challenging as the level increases as you'll need to serve more patients and they may require more complex treatments. However, the action is repetitive so if you get easily bored with the same action taken, this may be a concern for you.
The Good
Hospital Dash is a free to play game. It is also a casual app so you can play it and bring it down anytime you want. It's easy to learn and the levels get more challenging.
The Bad
It could repetitive as the actions taken are just the same.
The Verdict
Hospital Dash is recommended for those who are looking for a free, casual game that they can play to pass time and get entertained. It can get repetitive in the long run, but there's equipment to upgrades and the difficulty level gets more challenging, so it's still not totally bad. There may also be in-app purchases but it's not required for you to keep playing the game.