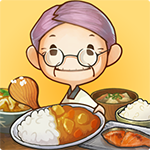 Ahoy there me hearties! This old salt is about to sail again and explore the seven seas, looking for new booties to find. And aye, some of the crew will dive down Dave Jones's locker later, so wish us luck. 'Afore everything else, let me share with ye another dose of app review. This time, it's a cooking simulation app called Hungry Hearts Diner by GAGEX Co. Ltd.
Gorgeous Graphics
The developers did an excellent work with the graphics. Everything is detailed and gorgeous. The game is set during the Show era of Japan, which is in the early years. This was the time when television where just starting to be used, so that was a long time ago. The diner will give you that feel of an old time, as if you have stepped into it. There are also different characters to interact with, and various dishes to serve and unlock.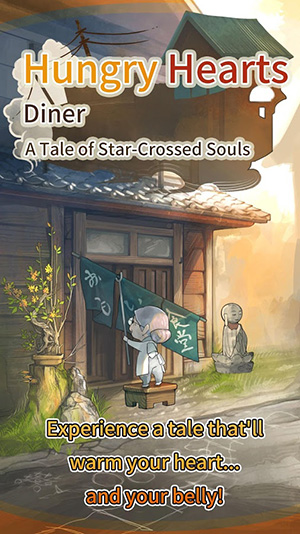 It's Easy to Learn
The game has a simple gameplay, especially it has a backstory and a tutorial. It will give you instructions on what to do at the start of the game. It's not rocket science, it just requires tapping on the options, so you will have the hang of it quickly. This makes it playable by everyone whether young or old players.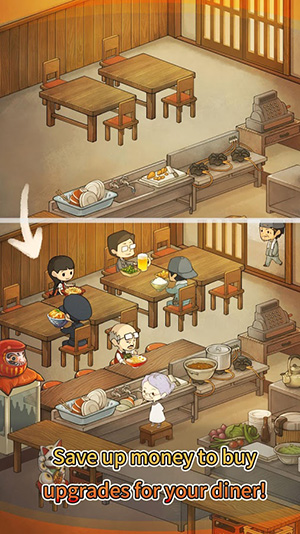 Cooking Game with a Twist
It's similar to many simulation cooking game where customers order and you prepare and serve the foods. Then you collect the money they pay for upgrades. What makes this game different is that it has a story and you can interact with the characters, learning more about them. It is also heart warming as you follow the story of the main characters, which is the old lady that manages the diner and prepare food, who also looks after her sick husband. It's nice that it will not just give you enjoyable playing time, but some life lessons too.
It's Addictive But Short
The game is addictive because not only you will find yourself wanting to unlock more recipes, but you will also be hooked on knowing about how the story will unfold. Conversations with the customers are also unlocked along the way, so you will be looking forward to their stories too. It has a bit of a sad ending though because of what happened to the husband.
Thumbs Up
This is a free casual simulation game that you can try without spending anything. It can be played offline, and you can pick up from where you left. It's easy to learn, making it appropriate for everyone. It has gorgeous graphics, and although it follows the same gameplay of most cooking simulation apps, it has its own twist.
Thumbs Down
A minor drawback is that it is short. If you play it continuously, you may finish the game in no time, leaving you wanting for more.
The Verdict
Although it's a bit short, all in all Hungry Hearts Diner is an excellent game that is highly recommended. It's free, it has a twist, it's enjoyable, and you will learn something from it.