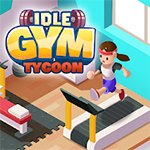 Avast ye me lads and lasses! Yer friendly app pirate is back from another enjoyable booty hunting with the crew. We went to this island, which was challenging to explore. We did a lot of climbing and jumping. It tested our physical strength. Good thing that we buckos live a healthy lifestyle. Aye, we have our very own gym in the good old Jolly Roger! 'Tis complete with everything from chest press machine to cable tower. Me also will share an app with ye me mateys that is connected to gym and work out. 'Tis called Idle Fitness Gym Tycoon by Codigames.
Average graphics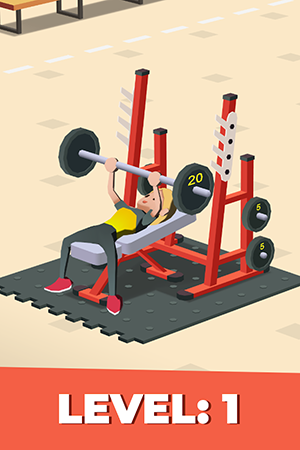 The graphics of the game is typical on what you will see on most building and management games like restaurant and farm games. It's like seeing the environment from afar and having a bird's eye view of everything. You will see the streets, people, cars, the gym itself and the other areas around the gym that you can turn into workout rooms for specific types like Zumba or yoga. Since you are like looking from afar, it can be difficult to determine the details of each object like the machine and locker, although you will know what they are since the game will tell you.
Upbeat music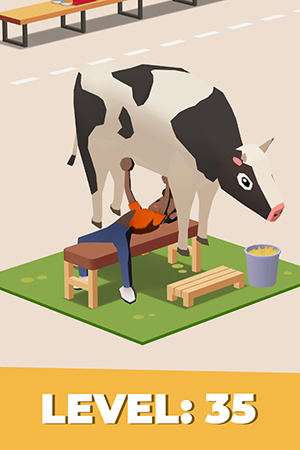 There is an upbeat music playing in the background, which is perfect for the game, since it's the typical music that you will hear when in a real gym. However, the guide in the app that shows up at the start of the game talks unintelligibly. The dialogue is written but it would have been better if there was a real voice over instead of it just making noise.
Several things to unlock
The game offers plenty of playing time since there is so much content to unlock. You can upgrade the machines to earn more and expand the business by offering more services. However, there is really not much that you can do aside from wait to earn more money to make the upgrade or expansion. If you want to be always in action, this is not for you because as the term suggests, it's an idle game that you can just go back to and check every now and then.
Thumbs up
Idle Fitness Gym Tycoon offers a lot of content so there are so many things to unlock and upgrade. The music is also upbeat, adding life and fun to the game.
Thumbs down
Instead of saying the dialogue, the guide is only making sounds that cannot be understood. You also have to wait to have enough money before you can do something.
The verdict
Idle Fitness Gym Tycoon is an idle game that is recommended for those who love management idle apps. It's also free and you can unlock a lot of content as you expand your gym. Music is also upbeat and it will give you that real gym feels. However, if you prefer to keep on doing something or always be in action, it may not be the right app for you.