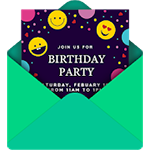 Yo, ho, ho and a bottle of rum! Me just talked to me mom this morning and she was having a party at home so she wanted me to make invitations that she can give out to her guests. She loved throwing parties even when there was no special occasion. Har, har, har! This bucko was always the one to make her invitations. I didn't have me tools with me here in the ship, but me used this app on me phone that still let me create an invitation in a jiffy. That's the app that we have for review today. It is called invitation Card Maker by Free by Greetings Island.
Several invitations and cards to Choose From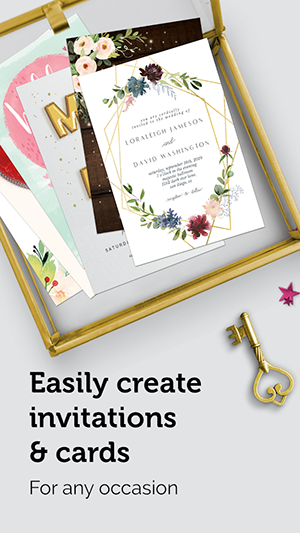 There are several invitation and card designs to choose from. They are listed in different categories like anniversary, wedding, and birthday. Most of the common occasions are there except those that may be specific to certain region or culture. However, general occasions and events are there so it will cater to many users.
Easy to Use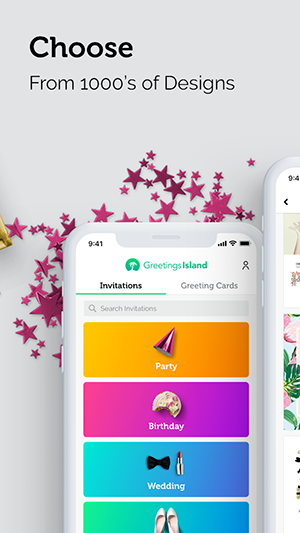 The app is straightforward. As soon as you login on the site you will see the list of invitations and cards, so it's up to you which ones you wish to browse. Click whether you want to check out invitations or cards then click on the categories to see the designs under them. There is also a search field where you can type what you are looking for if you don't want to browse on the categories. You will have a preview of the designs so it's more convenient as you can just click on the one you like. Customizing the details is very easy. It's intuitive so you will know right away what to do as the options will tell you right away what they are for. For instance, as you click the text, there will be the edit, text style and text color options, which explains immediately their use.
Free but Comes with Ads
The app is free, but as you would expect, it also comes with advertisements. It may not be a problem since developers need to earn, but the problem is when they pop-up when you are in the middle of editing an invitation or greeting card, which can take you away from your focus.
Has Areas of Improvement
Overall, the app is helpful and it delivers what it is designed for, although there are still areas that need to be improved. Having quotes or messages added on the card or invitation will be a good addition as it will make them more touching to the recipients. As of this writing, you can only change the font style for the entire text in a field, but the individual words.
The good
Invitation Card Maker is free and it comes with several invitation and card templates. It's easy to use and intuitive. It's also customizable.
The bad
It has advertisements that pop-up while you are editing and you cannot edit font style per word.
The verdict There may be a few areas of improvement for the app Invitation Card Maker but it is a fantastic option if you need to quickly create an invitation or greeting card without a hassle. There are several designs to choose from and you'll be done in a jiffy.