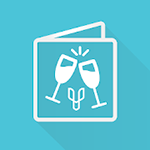 Ahoy there me hearties! It's me again yer favorite app pirate excited to take on another treasure hunt. We will be sailing the seven seas within an hour so better yet write an app that I will leave to ye lads and lasses. Lately, me found myself being creative. One of the crew had his birthday and this old salt decided to create an invitation for him, although we only distributed it to the buccaneers in the good old Jolly Roger. Har, har, har! Me used this invitation maker from Desygner that I will share with ye lads and lasses. The name of the app is Invitation Maker for Weddings, Birthdays & Events. Batten down the hatches and let's start.
Straightforward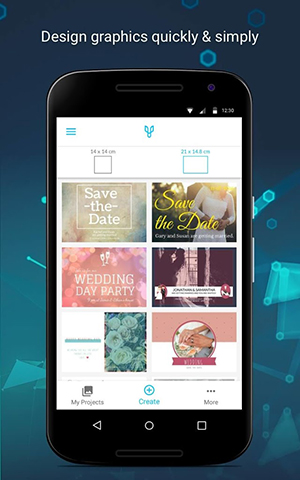 Even if you don't have any experience when it comes to designing invitations, you will find this app easy to learn. It is intuitive so it will only take a short time for you to familiarize yourself with its options and how to use them. This app is ideal for those without designing experience as it will let you create invitations quickly without difficulties.
Thousands of designs
There are thousands of template designs to choose from. They are customizable so you can still change them and personalize them to make them feel like yours or you to turn them into something that will suit your taste. There are also stickers and different images available to incorporate in your invitation that are royalty free. Plus, you can add your own photo making it even more personal as you can add images that are specific for the event or occasion that you are making the invitation for.
Free without watermarks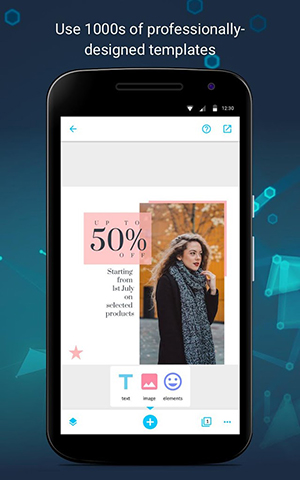 This invitation maker app is free to download and use. Some similar apps have watermarks making them inconvenient to use. However, this one does not have watermarks so you can create as many invitations that you want and use them without problems because they do not contain the name of the app.
Easily shared and saved
Saving your creation on the app itself for easy access in the future is possible, which makes it easier to go back to it and edit it further. Downloading it to your device is also possible so you can print it in high quality. If you wish to share your creation to other platforms like messenger and social media, this can also be done fast as there are options to do it with a simple tap.
Thumbs up
Invitation Maker for Weddings, Birthdays & Events is free and it's easy to use. There are thousands of templates available that are easily customizable. Sharing and saving can be done in a jiffy. The invitations also do not have watermarks.
Thumbs down
The only drawback that we see is that it has advertisements that can sometimes take away your focus in designing.
The verdict
Invitation Maker for Weddings, Birthdays & Events may come with advertisements, but its advantages are more than its drawback. It is recommended for those who are inexperienced in invitation making because it makes the work easy and the result is without any watermark.