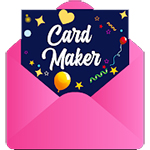 Ahoy there me hearties! It's me again yer favourite app pirate looking forward for another booty hunting journey in the seven seas. Aside from diving down Davey Jones' locker, there's another thing that we are preparing for. One of the crew will celebrate his birthday in a few days. Aye, we still celebrate special occasions here at the good old Jolly Roger. We will cook some delicious meals, and drink barrels of rum! We also have fun decorating the ship. These buckos know how to party. Since we're talking about celebrations, this old salt will give ye a review of an app that you can also use for special events. It's called Invitation Maker Free by Content Arcade Apps. Batten down the hatches and let's start.
It's free with premium options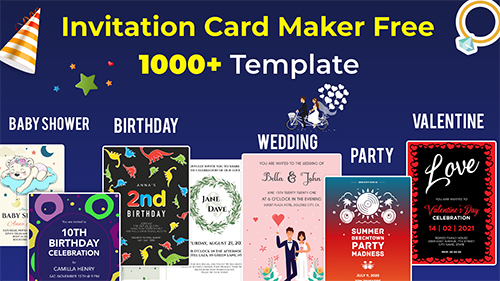 You can download the app for free, and there are various templates that you can choose from that are also free. They are designs for various occasions like birthdays, anniversaries, weddings, engagements, and save the dates. There are also several premium options, which will require real money if you wish to use them. There more better choices for the paid ones, so if you don't want to spend anything, you would have to do with the free ones.
Several features available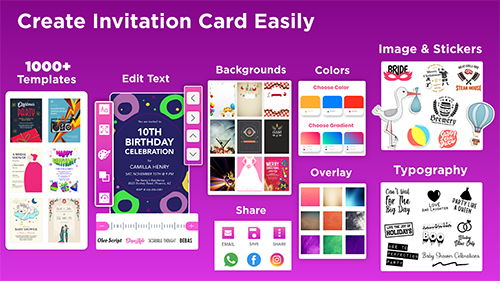 Since the free templates are limited, you can customize them by adding stickers, colors, and using different fonts. Use your creativity and you will come up with an attractive invitation. You can also save them for further edit later. If you wish to share the invitations there are also different applications where you can quickly share them like e-mail, Facebook, and Instagram.
Easy to use
You don't need advanced design skills to come with an eye-catching invitation. This app is easy to use. All it involves is tapping, dragging, typing, and a bit of creativity, and you will be able to create fantastic invitations. You will be able to get the hang of it in no time since it is user friendly.
The good
Invitation Maker Free offers different templates that you can use without spending anything. It has several features that will let you create gorgeous invitations for different occasions, such as birthdays, weddings, anniversaries, christenings, engagements, and more. It has a user friendly interface, making it hassle-free to use. There are also different stickers and fonts available. Sharing to different applications is also quick and easy.
The bad
There are templates that are only available for premium users. There are not available if you are using the app for free.
The verdict
Invitation Maker Free may have premium templates that require real money, but it also comes with various free options that you can use. Since there are different designs options like an array of fonts, and stickers, you can come up with beautiful invitations with your creativity even without spending real cash. It's also easy to use because of its simple user interface. Within a short period, you will know the ins and outs of the app.