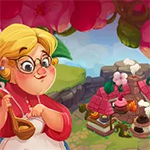 Ahoy there me hearties. Here's yer friendly app pirate ready to go on another adventure around the seven seas. Since me and the crew are always sailing, one of the things that me miss is the farm life. When I was a little lad, me family and I lived closed to a farm. We spend a lot of time there because of the fresh air and the farm owner was a family friend so he let us munch on the fresh fruits. Oh that old sweet farm life. That's also the reason why this old salt is drawn to apps that have a farm theme on them. That's an app that we will have for review. Batten down the hatches and let me tell ye lads and lasses about this game called Jacky's Farm by Integra Games Global OU.
Farm and match 3 game in one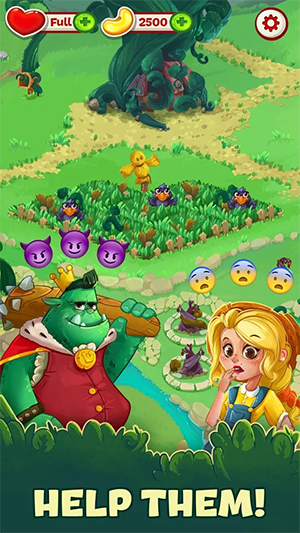 If you are into farm and match 3 games, or you are looking for something that gives you a combination of different games, this free app is an option to try. It's a match 3 puzzle game as it lets you match 3 or more of the same objects to complete a level. It has the exact gameplay as the other match 3 games, but it just have different images. Also, there is a boss fight where aside from completing the objective given for that level, you also need to take down the boss by hitting it with the objects.
Colorful graphics and fun animation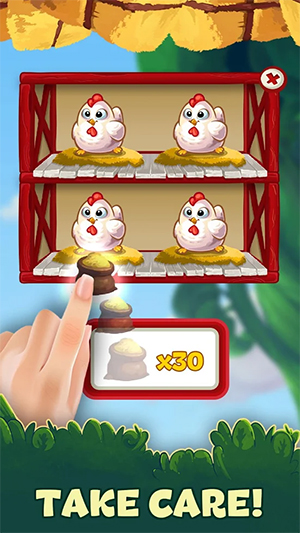 The game window itself has different colorful objects that you will match, including fruits, flowers, and animals. The background also changes as you complete a world. The main character, Jacky, will be there on the lower left side of the game window, moving as you play. Once you complete the level, a dancing cow will appear, as if its cheering you on, and it's fun to see. You will also get to design your own farm. You will grow and harvest your plants, and also take care of animals.
It's difficult to collect 3 stars on higher levels
It would not be hard to collect 3 stars on the first levels. However, when you get to the higher ones, it would be hard to collect them, and it can be frustrating. It will test your patience as you may find yourself having to repeat the levels several times. Some of the levels would require that you complete the 3 stars from the previous levels.
Thumbs up
Jacky's Farm is a free app that has colorful and fun animation that are fun to see. It's a combination of farm and match 3 games, so you will not just be looking to play one game, but two in one app. It's fun and challenging to play this game, so you will find yourself getting hooked.
Thumbs down
It's hard to earn 3 stars on the other levels.
The verdict
While it's difficult to earn 3 stars on some of the levels, Jacky's Farm is still an app to try. It's an enjoyable match 3 and farm management game that you can put down and pickup anytime. It has hundreds of levels, so you are looking at several hours of fun play time.