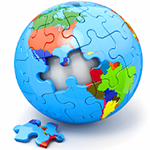 Yo, ho, ho and a bottle of rum! Ahoy there me mateys! Me hope ye are all doing great. Yer asking about me? Well, the crew and I had a great time with our dive under the ocean. We found a treasure chest filled with great finds! There were pearls, gold and different pieces of jewelries. Ye know what's next! Aye, we will be celebrating and drinking all night. The buckos are now preparing. But 'afore me join them, of course me won't forget the app review that me know ye are waiting for. This app is called Jigsaw Puzzles: Countries by ColorTime & PuzzleTime.
High quality and eye-catching images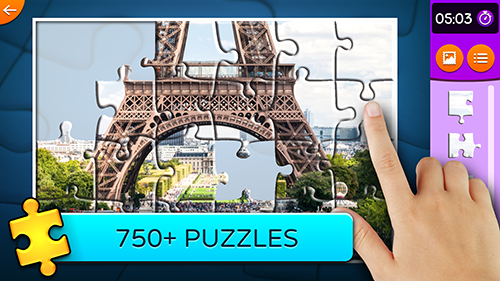 The app will take you to different countries around the world through its images. Since they are high quality, it will not be difficult to see the puzzle pieces. It will also show you the picture that you need to complete and all of them are an eye-candy. The interface is also organized. It's easy to navigate and it is easy to familiarize yourself with it.
Several levels available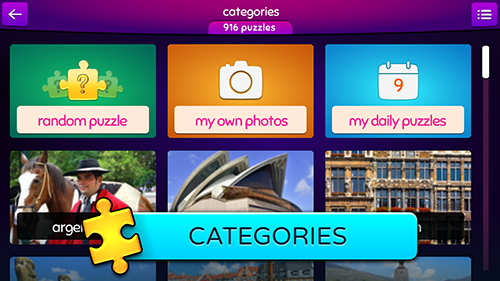 As of this writing, there are over 750 levels of puzzles for you to complete and more are added by the developers. If you didn't finish a puzzle yet and you need to pause or put down the app for some reason, you can still go back to it and pick up where you left of. You can even start another puzzle if you want, in case you are having difficulties with one and you want to take a break from it.
Option to use your own photos
Aside from the puzzles made by the developers, there is also an option to use your own photo as a puzzle, which is something that is not always available on similar games. You can either choose from the photos saved on your camera or take a photo using your phone.
Free with paid version available
Jigsaw Puzzles: Countries is available for free although it comes with advertisements. There is an option to get the paid version, which will not only remove the advertisements, but will also unlock other puzzles. If you don't wish to spend anything on the game, you can still play the free version, but if you decide to pay, it's also worth the purchase.
The ups
The app can be downloaded for free. It has gorgeous graphics that will take you to different parts of the world. The interface can be easily navigated. There are various options available in the game, including one that will let you turn your own pictures into puzzles.
The downs
We can't really find something negative to say about this app.
The verdict
If you are into jigsaw puzzle games, this is one of the best apps to add on your list. Jigsaw Puzzles: Countries will not disappoint with its gorgeous graphics that are all enjoyable to look at. It's free to download and there are also hundreds of levels waiting for your to solve, aside from the option of using your own photos that are turned in puzzles.