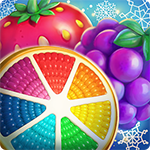 Ahoy there me hearties! It's me again, yer favorite app pirate back from another adventure around the seven seas. While having a break from all those exciting, although a bit tiring booty hunting, I decided to write a review for ye me favorite buckos. Aye, this is while the crew are drinking rum and eating cheese. Me join them later, but don't worry, I will complete this review first before I get drunk. Aside from rum, this old salt loves drinking juices. That was what me mama used to prepare for me when I was a little lad. This app that I will share with ye reminded of that. It's called Juice Jam by SGN. Let's begin the app review.
Colorful and Fun Graphics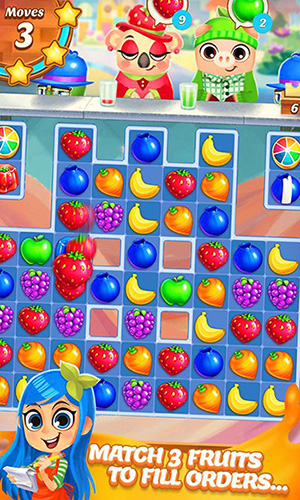 The developers of this game nailed it on the graphics department. The fruits that you need to match are colorful and there are different varieties that are all eye candies. The characters, from the avatar that serves the juices to the customers, are also fun to see. Even the animation when one of the characters get their order looks fantastic.
It's Familiar But with a Slight Twist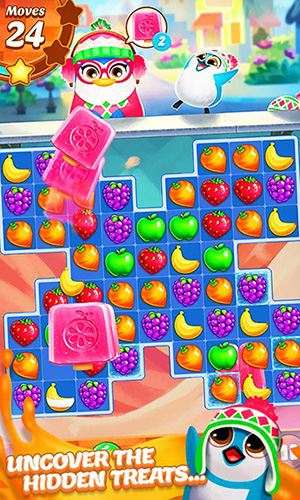 Juice Jam is a match 3 puzzle game. There are lots of games in this genre and you might already be familiar with them. Some of the most popular match 3 games include Candy Crush and Farm Heroes Saga. The graphics may look different, but overall, they have the same gameplay. You have limited moves to complete the goal for each level in order to move to the next one. Match 3 or more of the same images, with this one they are fruits that you turn into juices, and they will disappear from the puzzle board, giving you score. This one has a little fun twist because instead of just listing what's needed to complete the level, there are characters on top of the game board that are giving their orders.
It's Addictive
Like most other fun match 3 puzzle games, this one is fun and addictive. You'll find yourself playing for hours, especially it has hundreds of puzzles, and more are being added regularly. It would be difficult to put down your phone once you start playing.
Problems with Updates
The only problem with this app is that many players are experiencing difficulties loading it since its last update. However, this is being fixed by the developers. Moreover, if you download the game now, you shouldn't be having concerns sine the issue is only on some of those who received an update.
The Good
The graphics is appealing and colorful. It's a fun and amazing game that you'll enjoy playing. Plus, it comes for free.
The Bad
Some players who got the latest updates are experiencing problems loading the game, although this does not concern those who are getting a fresh install.
The Verdict
Aside from the issue that some of the old players are having due to the update, this is an excellent game in general. It's fun and it will keep you occupied. We recommend that you give it a try, especially if you are into match 3 puzzle games.