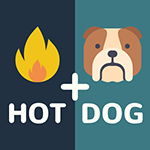 Ahoy there me hearties! Yer favorite app pirate is about to set another fantastic adventure, exploring the seven seas. But 'afore I hop on the ship, I will share with ye me lads and lasses a great app find. The app is called Just 2 Pics by Blue Boat. Avast ye as we start the review.
Easy to Learn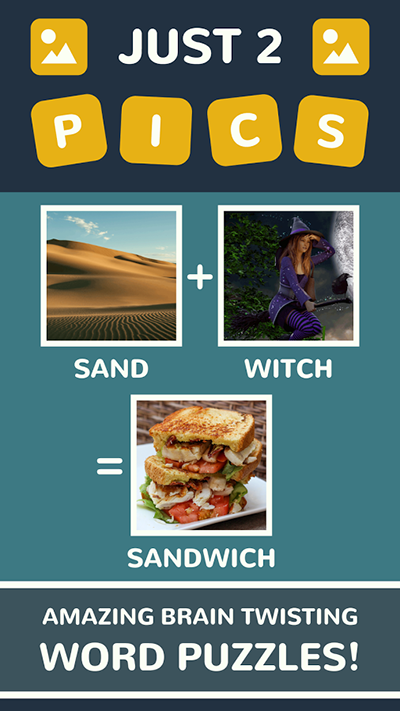 The basic gameplay of Just 2 Pics is easy to understand. If you have played games like 4 Pictures 1 Word before, it is similar to that, except that this game only has two pictures, which will serve as your clue to solve the puzzle. Even if you haven't played a similar game before, learning this is still no rocket science, making it good for children and adults, although those who are too young may have difficulties
Challenging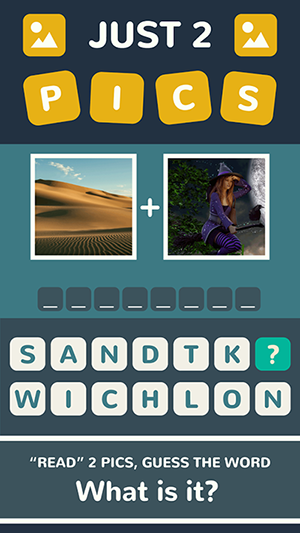 While it's easy to familiarize yourself on how the game is played, many puzzles are challenging. You will find it difficult to determine the answer, so you may end up using hints, which cost a lot of coins. It's a free game where you earn coins on each puzzle you answer. However, the coins you earn may not be enough to get you through the difficult levels so if you don't use them strategically, you may end up being stuck on a certain level or you may be tempted to make an in-app purchase to get more coins.
Basic Interface
The interface of the game is basic. You will be given two pictures and you have to select the letters to spell the answer. The images are clear so you won't have trouble determining what they are. However, there are problems on some levels in which the answers are spelled incorrectly so even if you got the right answer, it will not move to the next level as it will be considered incorrect.
Hundreds of Puzzles
There are over 300 puzzles to solve as of this writing. This means long hours of play, although you can put it down anytime and continue playing afterwards.
The Good
It's a free game that's easy to learn, as well as fun and challenging to play. The images are clear and there are hundreds of levels to keep you playing for a long time. It comes with hints that you can use if you don't know the answer to a puzzle.
The Bad
This game contains advertisements and you only earn few coins for answering a puzzle correctly. Using a hint costs a lot of coins so you can easily spend all the coins that you earned, especially on the more challenging levels. There are also errors on some levels in which the right spelling of the answer is not accepted.
The Verdict
Just 2 Pics has a few hiccups such as some errors on other levels and difficulties in collecting coins, but it's still a nice game to try, especially if you love word and puzzle games. It's free, fun, and challenging so you may want to download it in your mobile device.