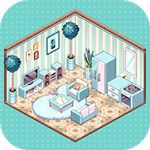 Yo, ho, ho, and a bottle of rum! Ahoy there me lads and lasses! Our next stop for our booty hunting is still far. So, the crew and I decided to do a general cleaning in the good old Jolly Roger. It's been a while anyway since we last did it. Me also decided to have me cabin a makeover, and me happy with the outcome. When me was a little lad, me also dreamed of becoming an interior designer, so those memories came back when I was working on me cabin. This is why me also decided to share with ye an app that is related to interior design. It is called Kawaii Home Design by ONESOFT.
Adorable graphics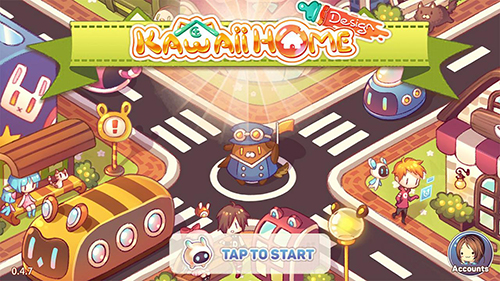 This free app lives by its name because it is really kawaii. It's different from the other home decorating games because the graphics look like those that you will see on anime shows. They may not look realistic but they are really pleasant to look at. It makes the game more interesting and enjoyable as you will feel excited to use on the different cute items and admire the outcome.
You can connect with other players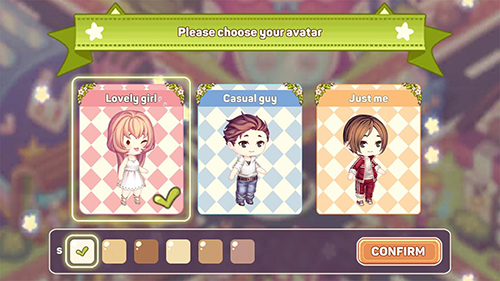 It also comes with a voting feature that lets users vote between two designs. Aside from this, it has a world chat that allows you to talk to other players around the world. It's an advantage because you can meet new friends. However, it can also be a disadvantage especially for very young players because it seems like it's not monitored so they may be exposed to foul languages, in case anyone would type those words.
It is focused on designing
Other similar apps will require you to play another game first like a match 3 game before you can decorate. However, this game is focused on designing your showroom and your client's house or rooms without playing anything. You can also change the outfit of your avatar. Some items may need in-app purchase, but you will not be forced to get them. Although there are times that game currency is hard to earn.
The good
Kawaii Home Design is free to download and play. It has adorable graphics that will wow you. It has a voting and chat feature that lets you connect with other players. It lets you design rooms and style your avatar without having to play others games.
The bad
It could be hard to earn in game currency. The chat feature is also not monitored so you need to guide little kids when using it as they will be exposed to all kinds of people.
The verdict
If you are into home decorating, Kawaii Home Design is a must try. It may be hard to earn in app currency at times to get what you need, but overall, it's an interesting and fun game with all its decorating options. Plus, you can also style your own avatar, which is an added enjoyment. While there are available in-app purchases, you can continue playing the game without spending any real money.