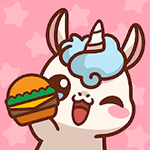 Yo, ho, ho, and a bottle of rum! This old salt is in a good mood because me just made the perfect burger that satisfied me tummy and taste buds. Me been craving for it for weeks. Too bad we run off ingredients to make it. As soon as we had a quick break this morning and touched down land, yer favorite pirate immediately went to the market to buy the stuff that me needed. Since me still cannot get over me satisfaction over me burger, the app that I will review has something to do about it too. 'Tis called Kawaii Kitchen by Platonic Games.
Kawaii characters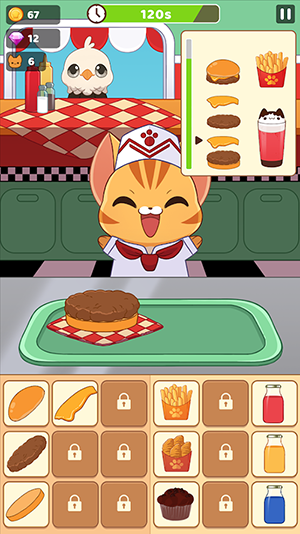 The game lived by to its name. The term kawaii is a Japanese word that means cute and this game is just that. From the main character to the different customers that you serve and the various types of burgers and menu items, this is perfect if you love games with adorable graphics. It even allows you to customize the look of your character, which adds excitement to the game.
Several things to unlock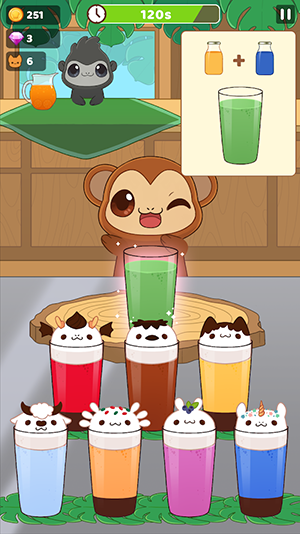 There are various characters to unlock so you are not just limited on one character to use. As mentioned, these characters are also customizable making the game even more fun. You can choose accessories and costumes for them to wear. Aside from unlocking characters, you will also unlock more ingredients as you progress in the game. When you get to higher level, it gets more challenging as there will be more ingredients to take into consideration and you will be making more complex burgers.
It's not bombarded by ads
This game is free to play. While it has advertisements, it is not bombarded with them so you can play the game without feeling annoyed of ads. Plus, watching video ads will also double the coins you earn so if you decide to watch them, you will still gain something for doing so.
It's fast paced
The game is fast paced, which may be a good or bad thing, depending on what you prefer. If you are into fast games that are under time pressure and will keep you on your toes, you will find it exciting. However, if you prefer a game with a slower pace, the pace may not impress you.
It has achievements
There are achievements to unlock when you do specific things for a number of times. What's even better is that you can earn gems for that. It may take time to earn them, but at least, there's something to look forward to, unlike other games that do not offer gems at all, unless you buy using real cash.
The good
It has cute characters and a lot of items to unlock. Although it's free, it doesn't have too many advertisements. Watching video ads will also give you more coins and unlocking achievements will earn you free gems.
The bad
If you are not into fast-paced game, this may not interest you because it's fast-paced.
The verdict
Kawaii Kitchen is recommended if you love restaurant-type of games where you serve customers. It's free, it has cute graphics, and it has a lot of content to unlock. It is also not bombarded by advertisements.