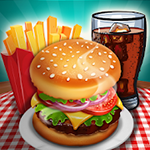 Ahoy there me hearties! It's me again yer favorite app pirate enjoying me free time before the good old Jolly Roger starts sailing again. The crew and I went on land and stocked on some supplies. Our kitchen is overflowing with ingredients and foods now and this old salt can't wait to prepare some delicious dishes for the crew. 'Afore finding me true love, which is treasure hunting, this buccaneer wanted to become have me own restaurant. This is why I'm into cooking and restaurant games like the one me will share with ye. 'Tis called Kitchen Craze: Food Restaurant Chef Cooking Games by Flowmotion Entertainment.
Eye-catching graphics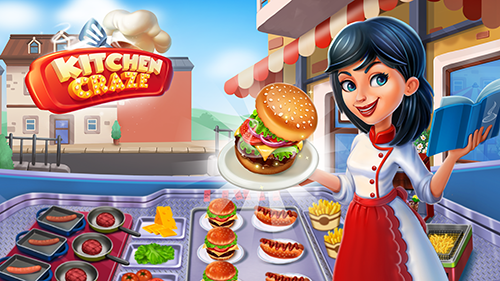 The graphics is excellent. The colors are vibrant and the quality of the images is high. The ingredients and foods being served are just the right size. You can see them properly and you can also click on them easily. While you cannot mistake the foods for the real ones, they look a lot like the latter, which is why you will feel into the game. There are also different customers that have various looks. They look like the characters that you will often see on dress up games.
Various shops to play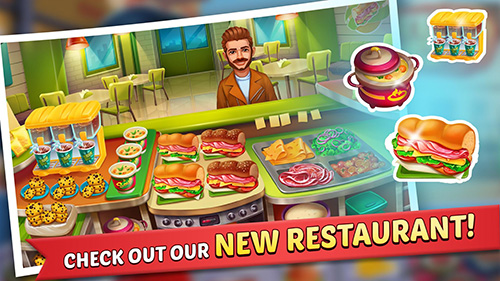 Unlike the early time management and restaurant games that only had the same shop but usually just expands or is moved to a different location, this one offers different shops to play with. The first one is the burger barn where you will serve burgers, fries, hotdogs, and drinks. Other shops include the sushi, pizza, and doughnut place. It is exciting because there are different things to see. The background also changes depending on the shop played
Easy to learn difficult to master
If you have played time management and restaurant apps before, you will not be new to this game. It has the same basic gameplay and that is to serve the orders of the customers as soon as possible to keep them satisfied. However, this is more challenging because the level will end when you make a mistake. It gets more difficult as you go further in the game because you have more items to prepare and more clients to serve.
Gems are hard to collect in higher levels
Gems are needed to upgrade your kitchen. Upgrades are needed on the other hand to earn more and achieve the set goal. However, gems are not easy to collect, which make it difficult to upgrade and also complete levels. You have the option to make an in-app purchase if you don't have the patience to collect the gems that you need.
The good
This app is superb when it comes to graphics. The images are top quality and they are an eye-candy. The basic gameplay is easy to learn, but still challenging. There are different shops to run.
The bad
The level ends with just one mistake and it's difficult to collect gems.
The verdict
If you are into challenging time management and restaurant games, Kitchen Craze is an app that you shouldn't miss. You may need to watch advertisements to collect more gems, but it will not disappoint when it comes to content.