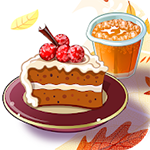 Ahoy there me lads and lasses. It's me, yer friendly app pirate, ready to go on another exciting adventure around the seven seas. Me and the crew docked at the city because we were running low of supplies. It would be a long sail to our next destination that's why we needed to get more things to get us through. The fruits and veggies that we bought were all gorgeous! This old salt couldn't wait to use them in the next meal that I will prepare. For now, let me share ye an app review for this app that is also related to cooking. It's called Kitchen Scramble: Cooking Game by PopReach Incorporated.
Easy to learn, but hard to master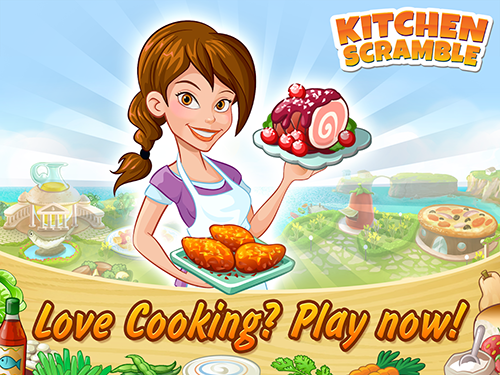 If you have played cooking games before, the gameplay is similar to most of those apps. There is a goal that you need to reach in each level in order to move to the next one. There will be a few numbers of dishes and ingredients on the first few levels, so it wouldn't be too hard to pass them, especially there is a tutorial on what to do. Customers will order and you need to prepare them as fast as possible for a higher satisfaction, which also means more earnings. What makes it more challenging is that you don't just click on ingredients and serve, but you have to wait for them to cook. If they get overcooked, then they go to waste.
Superb graphics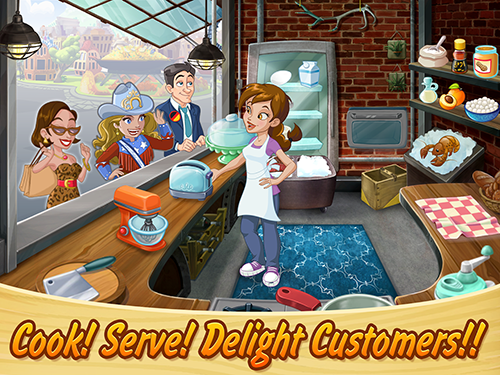 You will be serving customers from a food truck, but there will be different types of foods to serve, as well as different locations to unlock. All of them look different from each other, which makes the game more exciting. Some of the locations include Space Jame, Great Barrier Beef, Kansauce City, Aurora Beryali and Confettiville. Even the customers look different in every location.
Higher levels are difficult to pass
The first levels of this free to download app are not too hard to pass, but as the level goes up, and so as the level of difficulty. There are levels that would be difficult to pass. You may need to play them several times before you can pass them. You might be even tempted to make in-app purchase to use the power-ups that will help achieve your goal to move to the next level. There are video ads that you can watch to earn rewards, but there are times that you will get an error and you will not get the rewards after watching the ads.
Thumbs up
Kitchen Scramble: Cooking Game is free to download and play. There are thousands of levels to play and several locations to unlock. It is easy to learn, but it will challenge your management skills, making it fun to play.
Thumbs down
There are levels that are too difficult to pass that can be frustrating. Sometimes, you will not get rewards from watching video ads when you should be getting them.
The verdict
Kitchen Scramble: Cooking Game is a content-rich game that is highly recommended for those who love cooking games. You will not get bored because you will see different locations and foods to serve as you move forward with the game.