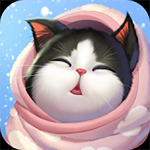 Yo, ho, ho and a bottle of rum. How are ye all doing me hearties? Sure hope ye all having a fantastic day like yer favorite app pirate. It's great to start the day with a hot cup of coffee, bread, and eggs! Me parrot pet is beside me chirping happily! Since me in a good mood this early, I will be giving ye a treat that me know will make ye really happy. Aye, ye buckos got it right! This old salt is giving ye another app review and it's called Kitten Match by Strategy Gamez. Let's get it going!
Adorable story and graphics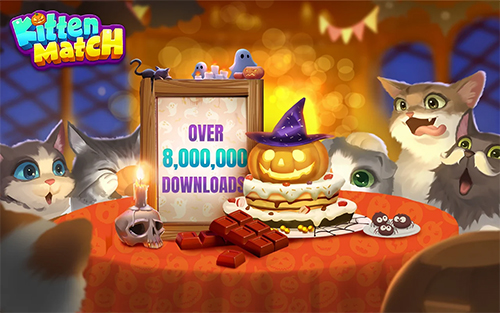 The game has a story and the beginning shows how your character rescues a cute kitten that was out in the snow. The graphics is outstanding and instead of looking at an intro of a game, you will feel like you are watching a Christmas animated film. Even the moves that the kitten makes when playing the match 3 puzzles are also fun to watch. It's like looking at real movements of a real cat. Cat lovers would adore this game.
Match 3 plus more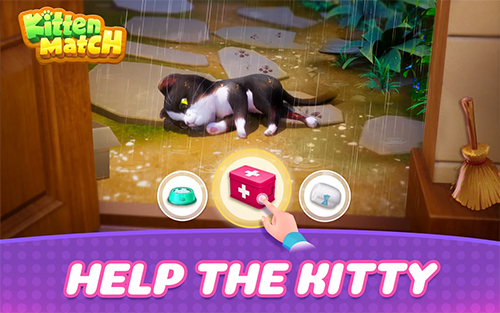 The basic gameplay is the same as other match 3 where you need to match 3 or more objects using limited moves to achieve your goals. As you do that, you will earn medals that you can use for decorating the house, or feeding and dressing up your cat. This side of the game gives more enjoyment as it's not just about matching objects, but you also get to enjoy other things. This is perfect for those who wants to take a break from the match 3 even just for while instead of continuously doing the same gameplay. It also gives you something more to look forward to. You will not just be looking forward to the challenge of the levels, but to what you can unlock further in the game.
Free but moves can be expensive
The game is free to download. There are optional ads that you can watch to earn coins that you can then use to buy moves. It is easy to finish the early levels but once you get to the higher levels, it can be tough to complete them. You might run out pf moves and they are expensive to purchase.
Thumbs up
Kitten Match is free and it has an adorable graphics and a story that has an animated movie feels. It also has another side that lets you decorate the home, and feed or dress up the cat.
Thumbs down
There are levels that can be frustrating to complete. Moves are also expensive to purchase.
The verdict
Kitten Match is highly recommended for those who love match 3 games and cats too. There are several levels that await you that contains adorable graphics. You will also enjoy decorating your home and dressing up or feeding your cat. The moves can be expensive to purchase, but other than that, it's an excellent game to play.