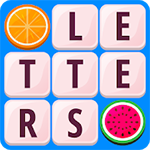 Yo, ho, ho, and a bottle of rum! Ahoy there me mateys! Hope ye are all having a great time because me and buckos are. We are having a great time at this beautiful island resort and we decided to spend some time to relax. We are spending the weekend here before we go back sailing the seven seas and looking for more booties. Aside from swimming and eating, ye probably know what this buccaneer is up to. Aye! Ye lads and lasses really know yer favorite friendly pirate. Yer right, me have been playing games on me device and we will have a review on one of them. The app is called Letter Blast by Cupcake Entertainment. Batten down the hatches and let's start.
Fun graphics and sounds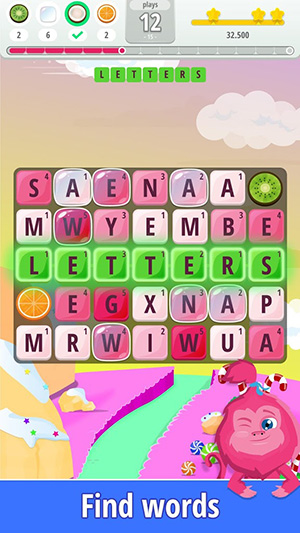 The main game window has colored boxes with the letters on it. The background is refreshing because of river, trees and clear sky, which change in color. You will also see the objects that you need to complete, your remaining moves and stars you collected. The part where you move from one level to another also changes when you reach the other stages. When it comes to the background music, it will remind you of music played on game shows. There are also special sound effects when you find words, which add excitement to the game.
A mix of match 3 and word game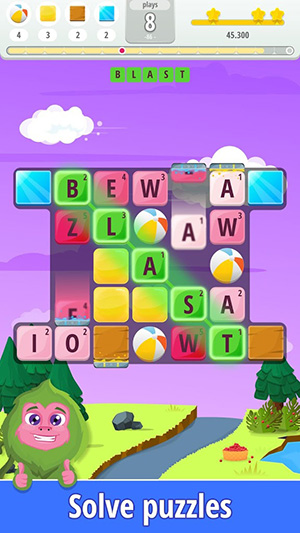 If you are into match 3 and word games, this free app is something that will interest you. It combined the two game genres in one. Like other match games, you have limited moves to collect specific objects on the gameboard. However, instead of matching things, you will link letter to form words to release the objects needed. It's fun and it will keep you thinking.
Hundreds of levels
There are hundreds of levels to complete. You also have limited moves and lives. If you run out of moves and you didn't collect all objects, it will cost you a life. It takes time to replenish lives, unless you make an in-app purchase. This is an option though as you can play the game without spending real money.
Sometimes freezes
There are times that the game will not load or it will freeze. It may not happen all the time, but when it does, it can be frustrating as you cannot continue with the game.
The good
Letter Blast is a free game that is fun and challenging. It is a combination of match 3 and word game. The game also has fantastic graphics and sounds.
The bad
You may experience loading or freezing problems in the game.
The verdict
Aside from the technical difficulties that you may encounter at some point, Letters Blast is something to try. It's free, fun, and it will challenge your brains and vocabulary. There are also hundreds of levels to unlock, which will give you a lot of playing hours. The lives are limited but they replenishing after some time.