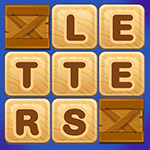 Ahoy there me hearties! It's me again yer favorite app pirate ready to deliver another app review 'afore  me hop the ship and go on another booty hunting adventure. Aye, the entire crew will be sailing the seven seas again. 'Tis almost time for these buccaneers to go so avast ye and let's start with the review on this app called Letters of Gold by Cupcake Entertainment.
It's Entertaining and It Exercises the Brain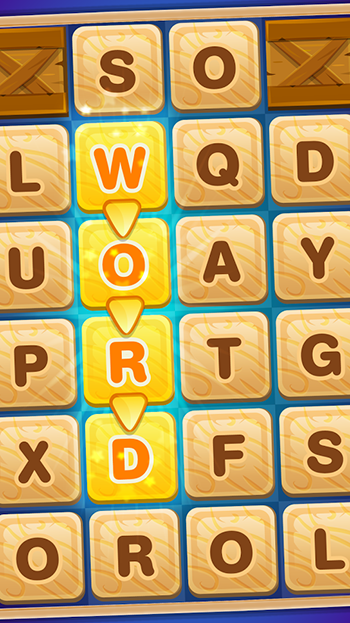 Letter of Gold is a word search puzzle game with some feature of a match 3 game. The basic gameplay is pretty simple, but it is challenging and it will keep you thinking as you'll have to find as many words as you can from the game board. What makes this different to other word search puzzle games is that instead of the words usually staying on the board and being marked when you find them, the letters of the word you find will be removed from the board just like on typical match 3 games. Letter can also be connected on any direction so you need to take a look of the possible connections carefully.
Clean and Cute Graphics
When it comes to the graphics, this game deserves two thumbs up. There are is map that will show your progress and the background is adorable. There are green grasses, cute houses, ponds, and seas. The letters on the game window are clear and they can be easily read. It's also easy to connect the letters so there's no problem with the controls too.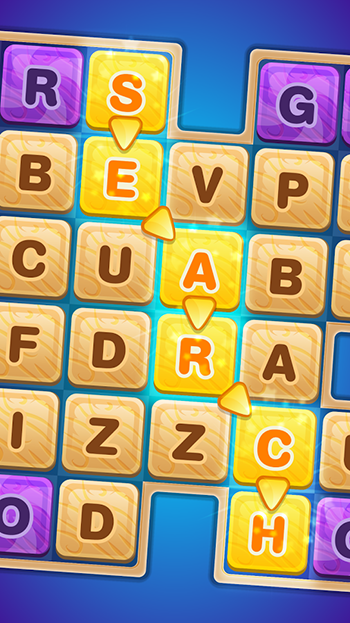 It's Free with No Ads
This puzzle game is free to download so you can play it without spending any money. While most free games have advertisements on them, this one doesn't have any so you can focus on the game. This is a great treat because there are only a few free apps that are not bombarded with advertisements.
It's Not Repetitive
The game comes with various levels so it gets more challenging as you progress. Unlike other puzzle games that get repetitive and can be easily boring, you will find every level different and more challenging than the previous ones. It's also casual so you can play for a short time or as long  as you can as it has hundreds of levels. It's also fast paced, although it comes with limited lives, which restore after a specific time.
The Good
Letter of Gold is free to play and it doesn't come with annoying advertisements. It has plenty of challenging levels that will keep you entertained, while putting your brain to work. The graphics of the game is also adorable and it's responsive.
The Bad
The only drawback is that there is limited number of lives. If you run out of lives, you need to wait for your lives to be restored, asked from a friend, or make an in-app purchase to get more lives.
The Verdict
The app has a drawback but its good points outweigh the latter. It's fun, entertaining, and it's free to play without any ads. It's recommended that you give this app a try.