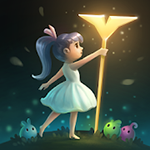 Yo, ho, ho, and a bottle of rum! Ahoy there me hearties! Here' yer app pirate back from another great adventure from the seven seas. It's now silent in the good old Jolly Roger right now as the entire crew fell asleep after getting drunk. Me parrot pet is also asleep after getting tired of playing. So here I am, this old salt has all the time in the world to write a review for ye. Let me tell ye about this app I recently tried. 'Tis called Light a Way by Appxplore (iCandy). Avast ye as we start the review.
Wonderful Graphics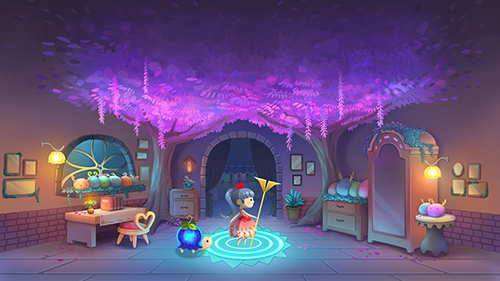 The game is without a doubt a winner when it comes to its graphics. Although the word first starts as dark, it eventually becomes more colorful as you progress in the game. The main character is an adorable little girl. She looks innocent and pretty. There's also the red fairy that will be with you at the beginning of the game and she's the one that will guide you on how the game is played. You will also unlock other fairies along the way.
Many Characters to Unlock
Apart of the main character, there are various other characters to unlock in the game. As mentioned, there's the red fairy that will show you how the game is played. You will then eventually unlock the other fairies including the blue and green fairies that will help in fighting against the enemies. The enemies just pop-up and you have to eliminate them by tapping on them before you can move forward. Aside from the fairies, there are also different squishy characters to unlock. They too are not just adorable but they can add to your powers and help eliminate enemies quicker. There are also different worlds that will be unlocked that shows a different environment.
Same Gameplay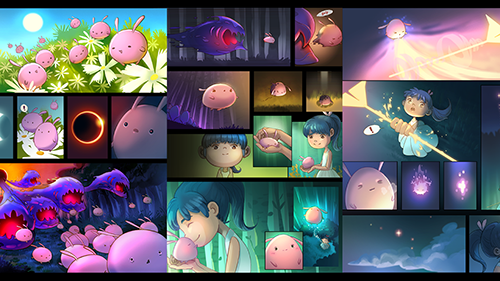 Light a Way is a free game that will keep you occupied. However, it is repetitive as all you need to do throughout the game is to just tap on the enemies to take them down. If you are fine with this type of game, then the gameplay may not be a problem for you. But if you are into more challenging games and you prefer variety, you may easily lose your interest because of its repetitiveness.
The Ups
This app is free to download. It has adorable graphics that is pleasing to the eyes. Even the other characters that include the fairies and squishies are eye candies. The game is easy to learn and simple to play.
The Downs
It is repetitive as it has the same gameplay throughout the entire game, even when you're already on the other worlds. It lacks challenge as there are no other tasks or missions but to eliminate the enemies through tapping.
The Verdict
Light a Way is a casual app that you can play to pass time. It may not be for those who like challenging games that are full of action and variety, but it is good enough for those who prefer simple games that they can play any time. It's free and it has amazing graphics.