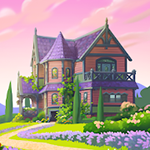 Ahoy there me hearties! It's me again yer favorite app pirate getting ready for another adventure at the seven seas. The crew and I are excited to check out this island that we heard has a lot of buried treasure. We will definitely have a lot of fun uncovering those amazing finds. Since this bucko is good to go, let me share an app review to ye lads and lasses. My next app review is for the app called Lily's Garden by Tactile Games.
Adorable graphics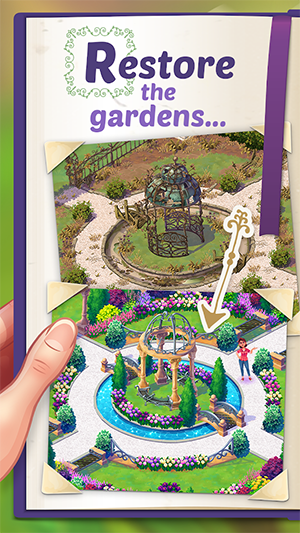 We can't say anything bad about the graphics. From the characters to the puzzle game window, everything was well-created. The colors used were bold and the environment is detailed. It's nice to see how the property evolves from being old and forgotten, to being back to its old glory. The animation of the characters is also smooth like they are real people moving, although of course, you will still not mistake them for real humans since they are cartoonish.
It has a story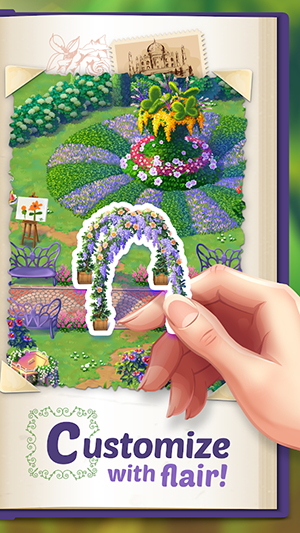 Unlike other typical match 3 games where you just move from one level to another, this one has a story line. You will follow the story of the main character from her broken marriage to being the heir of her aunt's property. There are also different characters to meet and there are interactions among them. You will look forward not just with the unlocking of the levels, but the uncovering of the story too.
A mix of match 3 and garden makeover
It's not just its story that make it different from most puzzle games, but it's garden makeover feature as well. As you unlock levels and earn stars, you will also complete tasks that are about the garden's makeover. There are different areas of the property to explore and uncover, and you will be updating their look by getting stars from the puzzle levels. You have choices on the makeover although they are only limited to three. For instance, you can choose among three options on which flowerbed design you want to use. Hovering on the option will give you an instant preview on how it will look.
Free but higher levels can be difficult
This app is free to download and play. Most of the levels can be completed without problem. Some are more challenging, but they are generally doable. However, there are higher levels that are too difficult to complete and they will require power-ups to finish them. It can be frustrating and you might get stuck without those power-ups.
The good
This game is free and it has adorable graphics. It also has a story and it offers another feature not usually available on typical match 3 puzzle games, which is a garden makeover. There are also different characters to meet and they have interactions with the main character.
The bad
Some of the higher levels are difficult to complete without power-ups.
The verdict
Lily's Garden is recommended who are into match 3 puzzle games and are looking for something under the genre with a twist. It's free, it has charming graphics, and it has something different to offer, which is its story mode and garden makeover feature.