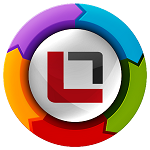 Shiver me timbers, matey! It be me, yer App Pirate back again for more reviews of awesome loot! I mean apps, aye. This time we be featuring this chest containing an app called the Linpus Launcher, and it is said to make other launchers in its class kiss the gunner's daughter! If ye like launchers, I tell ye to get this as fast as ye can before I keelhaul ye!
Your device is now in for a great treat with the latest release of the Linpus Launcher. This new edition offers much improved speed, management of memory and increased smoothness during transition. As of date, this is said to be the best launcher when compared with its predecessors and definitely has better performance.
Highlighted Features
New things you can do with the Linpus Launcher include unique personalization and customization of your device. Of course, this also gives you as the user to portray what your style is. Among the key features, you now have the Quick Launch Panel with the Linpus Launcher. This enables you to get to the shortcuts that you made a whole lot faster by setting where you want on the screen. This is a definite improvement for the launcher.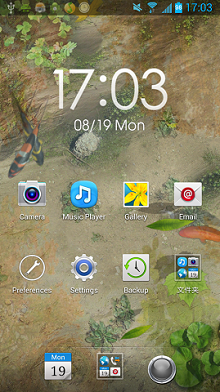 Another upgrade is the Transition Effects. Linpus has the biggest selection of effects for transition in any launcher you can ever find. For example you can choose among the following transition effects: cube (inside and outside), shutter, 3D rotation, squeeze, windmill button rotate and a whole lot more.
You now also have the app drawer that you can personalize. What can you do with it? For starters, you can create specific tabs for particular applications. You can separate your preferences such as gaming, sports, news and more. Furthermore, you can also arrange these apps with the drawer in alphabetical order, by making a grid or by means of time. Plus, you can now also adjust the size of your apps icons to your preference. Another great improvement with the Linpus Launcher!
More Features
Using this launcher requires the use of your fingers, which simply means making gestures with it. You can swipe it make turns using two fingers clockwise and counter-clockwise and of course pinching. This ease of use makes this application very user-friendly. As for your apps, you can keep them all in dock folders which allows you to store your favorite apps in one location.  Dock folders are a pretty neat feature, which prevents clutter all over your desktop.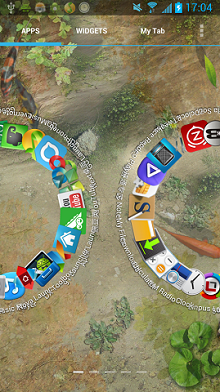 What would a launcher be if it did not allow you to change wallpapers and themes, right? Linpus not only allows you to personalize the theme and background of your desktop, but also provides third party support, which enables you to download themes and wallpapers from other sources.
Verdict
Finally, the system also notifies you of any unread messages, which also extends to mail as well as missed calls. The launcher also updates automatically to a new version whenever it is available. This is a great launcher to have for your Android device. All these awesome features are available for the price of zilch. Linpus Launcher is a must-have especially for those who love to customize their device.