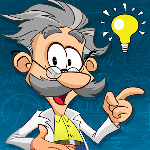 Ahoy there me hearties. It's me again, yer favorite app pirate ready to give ye another app review. As ye know me lads and lasses, this old salt is not only about booty hunting and drinking rum with the crew, but me also love using me brain. Aye, 'tis why one of me favorite games is puzzle. Speaking of that, the app that I will share with ye today me buckos is another puzzle game from Weez Beez called Logic Master.
Fun Sounds
The sound of the game is a good addition because it's fun and it adds life. You can focus on playing the game even if it is turned on because it is not that loud. It works perfectly for a puzzle game like this app.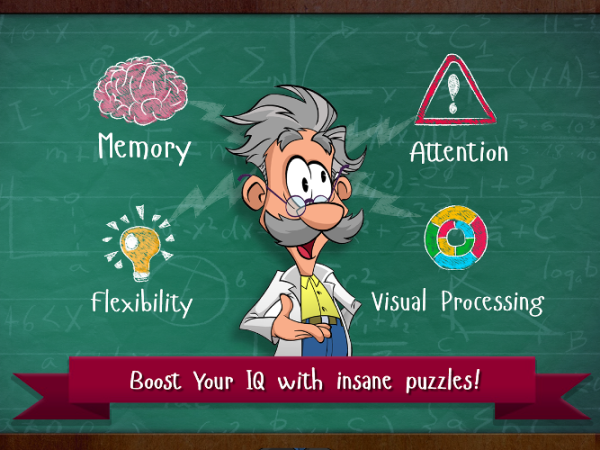 Adorable Graphics
The images are cartoon-like making them adorable. It will remind you of the images that you will often see on kids' educational books. The background is like a paper with lines that cross each other, giving you that kiddie feel. This also works well with the puzzle because you can see the images on each level properly.
Will Make You Think
Logic Master has a basic gameplay. There are different of puzzles to answer on each level. It will force you to think out of the box, making it challenging and interesting. Many of the levels will literally ask you to do something, and you may find them hard to complete because you might be thinking a different way to solve the puzzle. There are levels that are just straightforward, and you will ask yourself why you didn't get it once you know how it's solved.
Free But Comes with Ads
Logic Master is free to download. You can get your mind working, especially when there's not much to do, without spending anything. However, as you may already expect with a free app, this game comes with advertisement. They just pop-up after finishing some of the levels, although they are not as irritating as the video advertisements that play for a long time on many free games.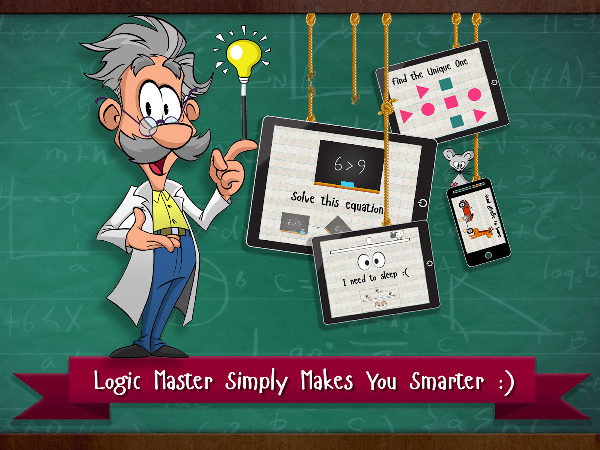 Issue on Some Levels
There are hundreds of levels to complete in this game. Most of them can be completed without any issue. However, there are some levels with glitch, making it a challenge to move to the next one, although you can still move forward after some trial and error, since there are players who have already completed all levels.
The Ups
Logic Master can be downloaded for free. It comes with hundreds of challenging puzzle levels that will put your brain to work.
The Downs
It comes with advertisements, although they are not as intrusive as other video advertisements that can be found on other free games. There are also levels with glitch that may be difficult to pass.
The Verdict
Logic Master may have a few drawbacks. But overall, this is a great game to try, especially to those who are into puzzle games. It' free, challenging, and fun to play.