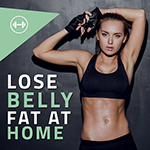 Ahoy me lads and lasses! Here's yer friendly app pirate ready to give you another review of an amazing app find. I wanted to share this with ye buckos as this helped me and the crew get toned tummies! Aye! If ye see me today, ye will agree at how flat me belly looks. Har, har, har! I bet ye mateys would love to achieve this too, aye? Don't ye worry as I will share with ye how this can be done with this app called Lose Belly Fat In 2 Weeks by Mobile App Developer. Get ready me hearties as we'll be starting this review now.
Easy to Use and Navigate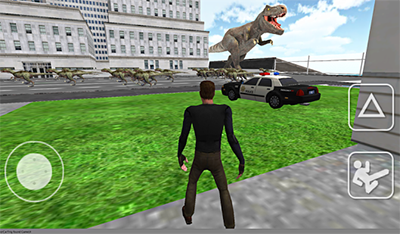 The app is very straightforward, which is a good thing for everyone, including those who are not techie and prefer to have things simple. The moment you open the app, you will be given the option to check on the menu and from there, you can easily navigate on all the features to check out, including the exercises that you can follow to lose belly fats, which is what this app is all about. Although it's simple, the developers still did a great job to make it attractive, clean, and organized at the same time. While guys can try the exercises, this app is designed for women, which is why even the colors are for them, which is mainly dominated by pink and white. Nevertheless, it still can be used by men who also want trim their tummy.
It's More Than Just an Exercise App
Although the main feature of this app are the different exercises that you can follow that are all focused on strengthening the core and trimming your mid-section, it also comes with other features including guide on what foods to eat to help eliminate fats, as well as an alarm clock so not to miss your schedule for your exercise.
It's Free But It Comes with Advertisements
Although this is a free app, the downside is that you have to see advertisements that pop-up even when doing the actual exercise. While you can skip the ads, it can still be bothersome at times, especially when you're in the middle of working out.
It Keeps You Motivated
What's good about this app is that can motivate you to keep on going. There are voice overs encouraging you to continue exercising, which helps a lot, especially when you get so tired with the workouts.
Thumbs Up
Lose Belly Fat In 2 Weeks is a free app that can help you lose fats and trim you belly within two weeks if you commit to the program. The app is easy to navigate and it has great exercises that are detailed and easy to follow.
Thumbs Down
There are annoying advertisements that pop-up. While you can close them, they can be bothersome, especially when working out.
The Verdict
It's highly recommended that you download Lose Belly Fat In 2 Weeks if you wish to trim your tummy. It free, easy to follow, and many users were successful in trimming their stomach following the exercises and tips in this app.