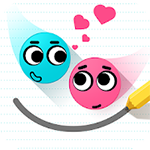 The entire crew usually have lots of things to do like treasure hunt and clean the ship. However, we buckos also have down times where we don't really have anything to do but chill while sailing. On these times, we really need something that will make us entertained. As for me, ye know me lads and lasses what me love to do. Aye, yer right! It's play games and write reviews for ye me hearties. I was just done exploring this game that me found. So now, let me share ye what me found. Avast ye as me tell ye more about this app called Love Balls by Lion Studios.
Simple But Cute Graphics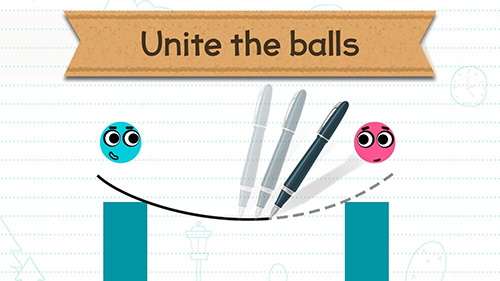 The graphic of the game is nothing fancy. There are no 3D images or amazing effects, but it is a winner on its own way. What you would see is mostly the white backgrounds, and various green objects like blocks that act as obstacles. Then of course, there are the two adorable balls that are pink and blue in colors. Their round eyes are cute and they are loveable when they get to be together as they smile and hearts show up.
It Will Make You Think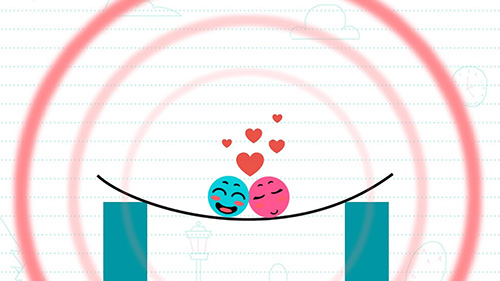 The main goal of the game is easy to understand, which is to connect the two balls by drawing lines that will make this happen. This may sound to be a simple task but it can be challenging when you do this because there are moving objects that could affect the outcome. The good news is that you can try again as much as you want to.
Easy to Earn Coins
It's not too difficult to earn coins, which you can use for hints if you get stuck. After reaching a certain level, you will be asked to select from three rewards after completing a level, which contains different number of coins. It's a free game, but you can also make an in-app purchase to get more coins, although this is not compulsory. It's still up to you if you wish to spend real cash or not because it is possible to complete the game without spending anything.
Challenging to Collect Three Stars
Although you can connect the two balls together, this doesn't guarantee that you will receive three stars. It seems that you can only get three stars when you connect them the way that they designed them to be connected.
The Pros
Love Balls is free to play and it has amazing graphics. The balls and the hearts are adorable. It will also make you think and it will make you occupied for some time. Collecting coins is not that difficult.
The Cons
It's challenging to earn stars because even if you get the balls together, there are times that you will still get less than three stars. Advertisements also show up while playing the game, which can affect your focus.
The Verdict
Love Balls is recommended for those who are looking for a free, casual game to keep them occupied. It has some downsides like the ads that show up while playing and not being able to collect three stars, but overall it's still an interesting game to try.