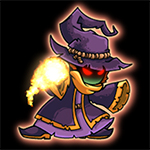 Ahoy there me lads and lasses. Yer favorite app pirate is back from another adventure from the seven seas. Don't worry, this old bucko didn't forget yer another dose of app review. Ye know how I love booty hunting and exciting adventures. The app that I will share with ye falls under that category. 'Tis called Magic Rampage by Asantee and I'll tell ye more about it in this review. Batten down the hatches me hearties and avast ye as we start!
Fantastic Graphics and Sounds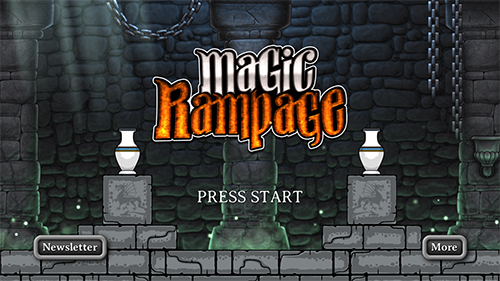 Magic Rampage is a 2D game that has amazing graphics. While there are now many apps made in 3D, the old classic 2D has its own charm. It brings you back to the games that you were playing in your video console several years back. The details of the locations, as well as the costumes, accessories, and weapons of the characters were created well and they look amazing. The developers also nailed it when it comes to the background music and sound effects. The music would make you feel like you're in a real adventure, adding more excitement to the game. This is also true with the sound effects, that add life to it, making you feel more into it.
It's Free with no Advertisements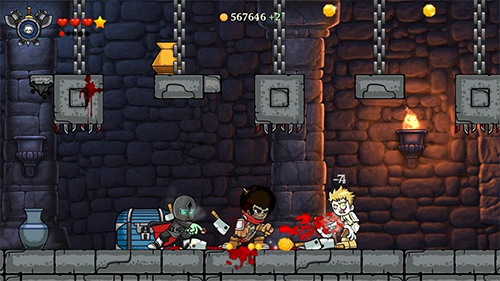 What's great about this app is that it's free and it has no advertisements. This is rare as most free games have annoying ads on them. While there are in-app purchases, you can still complete the game without purchasing anything, although upgrades may take time. If you don't want to spend money and you have the patience to wait and work for the upgrades, then this wouldn't be an issue for you.
Plenty of Playing Hours
This is the type of game that you can play for hours and you would want to have more. It's addictive, especially there's much to explore, including secret bonus areas. The worlds are also different from each other, so there's something new to look forward to, making it more exciting and fun. There are various weapons to collect, different characters to choose, and customize. The customization feature gives you the more personalized feel, making you feel more invested in playing the game.
Thumbs Up
There are several great things that we liked about Magic Rampage. It doesn't just come for free but it also doesn't have any advertisement. The app has fantastic graphics and sounds that add excitement and life to the game. There are also several weapons and items to unlock and upgrade, plus it allows customization of characters.
Thumbs Down
There's only one minor drawback in this app, although it doesn't really happen all the time. There are moments that we experienced lagging, but other than that, we had a great experience playing it.
The Verdict
We highly recommend that you download and install Magic Rampage in your device. It comes for free and it doesn't have any ads. The game will give you hours of exciting adventure, especially with its customization feature, and fantastic graphics and sounds.