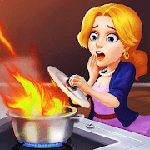 Yo, ho, ho, and a bottle of rum! Ahoy there me hearties! It's me again yer friendly app pirate and we are about to dive in Davey Jones' locker in an hour. But don't ye worry, of course this old salt will not forget about yer daily app review. Some of the games that me love playing are match 3 and home decorating games. If ye lads and lasses as like me, ye will love this review that we will have today. Batten down the hatches and let's begin to review this app called Matchington Mansion by Firecraft Studios.
Match 3 and home decorating game in one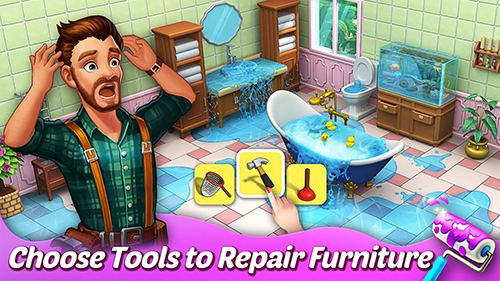 If you love playing match 3 games and home decorating games, this is a free app that will interest you because it offers both. The main gameplay is to complete various level of match 3 puzzles to earn stars, which you can then use to decorate the mansion. You will be given an objective in every level of the pillows that you need to free from the game board. What makes it challenging is that you will only have a limited number of moves.
Several levels to unlock and areas to decorate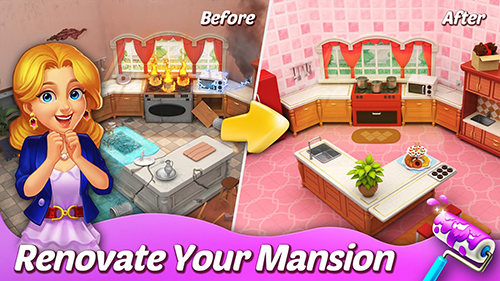 There are several levels of puzzles to complete in the game. While the first levels are easy to complete and the next ones are challenging but still workable to finish, there are higher levels that are too hard to solve. Since you only have limited lives, you may run out of lives and you may still not yet solved the level. It can be frustrating to play those levels as it may take you several tries to complete them. You will be given tasks that you can do, such as change the couch and beds, which will use stars. However, there are only 3 options to choose from, which is only limited.
It has a storyline and high definition images
The app doesn't just dive in directly to the actual match 3 and home decorating game, but it starts with a story. It's an added point because you will also be unleashing a story. The images are high quality, which make decorating even more fun. It would have been even more enjoyable if you have more options and more freedom to make changes and move the furniture to different places.
Thumbs up
You can download the game without spending any money because it's free. It's a match 3 and home decorating game in one so you will not be bored. It's free and it has top quality graphics. There is also a storyline that you can follow.
Thumbs down
There are only few options when it comes to decorating and there are levels in the match 3 that are too hard to pass.
The verdict
Matchington Mansion is a game that is content-rich. It gives you two types of games in one, plus a bonus storyline that makes it even more interesting and fun. It's highly recommended if you want something that you can play for a long time.