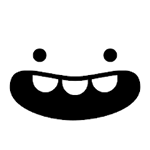 Ahoy there me lads and lasses! It's me again yer favorite app pirate getting ready for another fun-filled booty hunting adventure with the crew. When we buckos have some downtime, one of the things that we love to do is watch shows in the science field. There are amazing things that we learn and see. The app that we have for review today is like one of those shows that we watched. It's like exploring what's inside the body, although the body of the creature on this game is unknown! Har, har, har. Avast ye and let met tell ye more about this app called Microtrip by Triple Trip Studio.
Unrealistic but cute graphics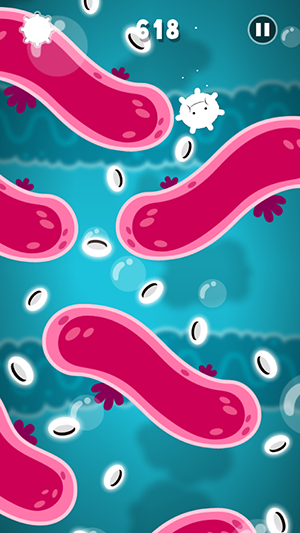 The game is set inside the body of a creature, but don't fret because the graphics is not realistic so it's not gross. In fact, it even looks charming, especially the blob, which is the main character that you control. It's just a white blob, but it's always smiling making it look innocent. There are white pills to pop along the way, as well as special pills for power-ups. Then there are also other obstacles to prevent, as well as the black cells that serve as the bacteria. If you are familiar with science things, the object will immediately remind you of the different organisms inside the body.
Offers two control options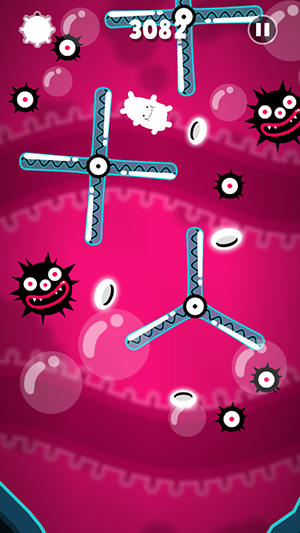 One of the good things about this free app is that it has two control options. You can choose which one you are more comfortable at. You can tilt the phone or touch the screen to move the blob, whichever of them you like.
It's a score as high as you can game
You can play as long as you want as this is a survive as long as you can type of game to get the highest possible score. Unlike other games where your character will instantly die when it hits an obstacle, this one has a life level that decreases when you hit things. Getting white pills will increase the life level again. Once the life level is empty, the game will end and you need to start over again.
The good
Microtrip is a free to play app so you can download it without spending any real money. It has cute graphics that will immediately remind you of body organisms but not in a gross way. There are also two control; options available so you can choose which one will work best for you. It has unlimited gameplay. You can play as much and as long as you want.
The bad
There is no option to save or continue the game so when your life is empty, you need to go back from the start.
The verdict
Microtrip is a casual game that can serve as a fun time-waster. If you have nothing to do, this will keep you occupied, especially you can play the app repeatedly. It can be frustrating at times as you need to keep going back to the first level when you die. It would have been better if there is at least an option to save the game or continue where you left up when the character dies.