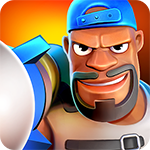 Ahoy there me hearties! Aside  from booty hunting and drinking rum, this buccaneer enjoys fighting against other pirates from other ships. 'Tis the good old Jolly Roger that must be waving proudly on the sea. 'Afore I even became a pirate, I was already into these kinds of fights. Aye, I wanted to be a soldier when I was younger. Me found this app called Mighty Battles by Hothead Games. Batten down the hatches and let's start with the review.
It's Engaging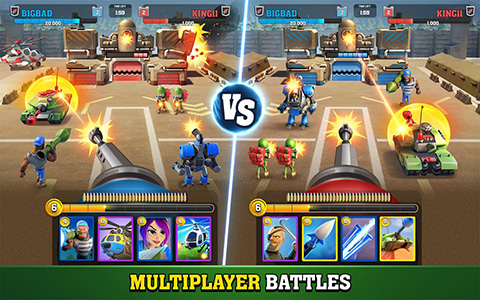 Mighty Battles is a strategy game that will keep you engaged. If you are into battle games that require your strategy, this game will interest you. You need to win your battles to earn more weapons and get more soldiers that you can upgrade and use in your battles. It's not impossible that you will find yourself really focused in playing the app as you need this to take down the enemies and claim your victory. It feels intense, especially when you're running out of units and you need to wait for more units to be restored and the enemies are attacking. This keeps the game exciting.
It's Social
While you can play battles against other platers, what's good about this is that you can join a clan and fight clan battles. You can also share or donate items between clan members. You can play not just with players around your neighborhood, but players from around the globe. This is not just a chance to play games, compete, or work as a team, but to meet new friends who share the same interest.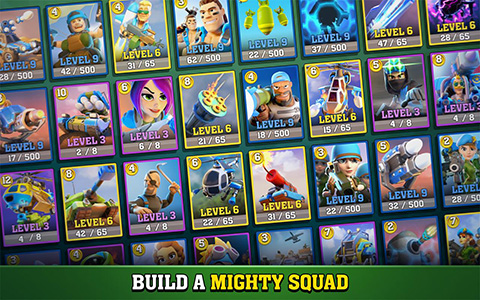 It Has Cool Graphics and Sounds
Mighty Battles has cool 3D graphics that are well-designed and created. They are detailed and they have vibrant color. Even when there are explosions, the overall game world or setting still doesn't look like a mess. The sound effects also add life to the game making it exciting.
It Has Ads and Some Processes Require Time
This app is available for free. You can download and play it without spending anything although there are in-app purchases, which can be purchased at your own discretion. You can still enjoy playing the game without spending anything. One of the drawbacks is that it has advertisements, although you can live with it considering that it's free. Some processes take time to unlock too so you have to wait or you also have the option to spend premium currency, whichever you prefer.
The Ups
Mighty Battles is a free game that you can play without spending anything. It has cool graphics and exciting sound effects. The game is engaging so you are most likely to find it enjoyable, especially if you are into battle and strategy games. It is also social as it lets you join a clan and play with them against other clans.
The Downs
It has advertisements, although they are not that intrusive. If you don't want to spend premium currency, you may need to wait for some processes to complete or get unlocked as they are timed.
The Verdict
Mighty Battles may have advertisement and timed processes, but it is an engaging and enjoyable strategy game to play. It's also free so it is recommended that you give it a try.