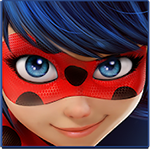 Yo, ho, ho, and a bottle of rum! Ahoy there me hearties! Yer friendly app pirate is not all booty hunting and drinking. Me also have a good heart! Aye, me found some lost people in the island that we explored and me and the crew helped them to go back home. This old salt felt good helping. I was happy like me found loads of golds! This bucko can be a hero too, aye? Since I'm in a hero mood, let me share an app with ye that also has something to do with heroes. The app is called Miraculous Ladybug & Cat Noir by Crazy Labs by TabTale.
Fantastic Visuals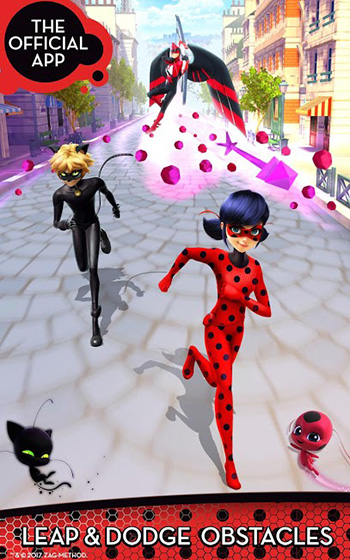 Miraculous Ladybug & Cat Noir is the official game app of the animated series of the same name. If you have watched the said series, you will be instantly familiar with the graphics of the app because the main characters and villains are the same. There is no arguing that the developers did an excellent job when it comes to the overall look of the game. From the characters to the background, everything was made in detail and the colors are also vibrant making it appealing to the eye. The run also takes place in different places like the school and streets, so you will be seeing various environments, as well as obstacles.
Easy to Learn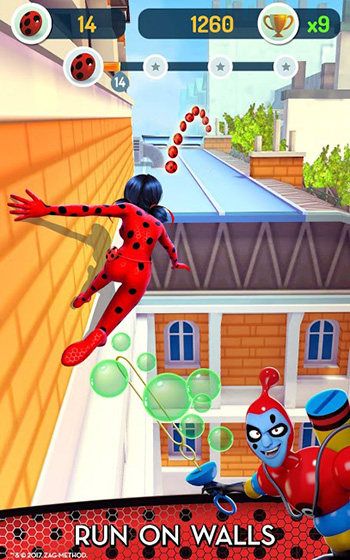 The game is easy to learn. It's similar to endless runners that require you to move right, left, dodge, and slide to avoid the obstacles. However, unlike endless runners that do not have specific levels and just require you to run as long as you can to get the highest possible score, this app has levels and specific objectives for each level. This gives it more direction and challenge because there is a definite goal that you need to achieve in order to advance. Moreover, you can continue from the last level you left off instead of just repeating the game over and over.
Controls Not Smooth
This app is fairly a new game that has been released so like most new games, there are still some glitches that require fix. There are times that the controls do not work smoothly as they should, which can result to the game ending abruptly. Other glitches include power-ups not working and the character moving to a direction you didn't intended it to go.
Plague with Advertisements
Miraculous Ladybug & Cat Noir can be downloaded and played for free. Although it comes with in-app advertisements, you will not be forced to make any purchase. However, there are advertisements that show up after completing every level. They could take time to disappear so you will not be able to move to playing the next level right away. This can be annoying after some time, especially when they keep on popping up.
The Ups
The app is free to download and play, which is perfect for those who do not want to spend anything to play on their devices. It also has fantastic visuals and detailed design. It's familiar, especially for those who watched the animated series where it was based and it's also easy to learn.
The Downs
Advertisements can be annoying as they show up and take time to disappear after every level. There are also some glitches that could affect the overall game experience.
The Verdict
Miraculous Ladybug & Cat Noir is not perfect because it has glitches and it has lots of advertisements. However, considering it's free, easy to learn, it has great graphics, and it's fun to play, it's not a bad title to add on your list.