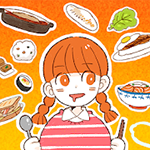 Yo, ho, ho and a bottle of rum! Ahoy there me mateys! This old salt is so full! The food was so good, and of course, me was part of the crew that prepared it. Me usually liked the usual American foods that we have, but ever since me tasted some Korean foods, this bucko started to like it too. Me would crave for that type of food every now and then and so as the other buccaneers, so we decided to learn how to prepare some of the popular Korean dishes. Me came across this app that is also about that so me decided to use it for the review. Batten down the hatches me lads and lasses as we begin to review this app called Miya's Everyday Joy of Cooking by CookApps.
Beautiful graphics and animation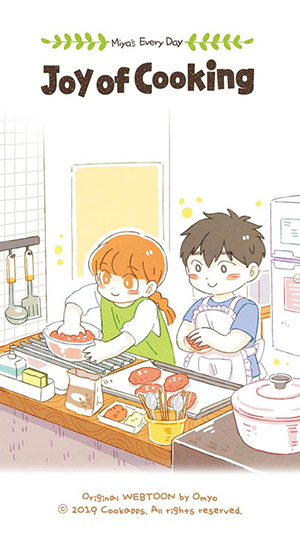 This game was inspired by the Korean anime of the same name. Even if you don't know the said webtoon, you will still fall in love with the graphics of this app. It's cute and adorable. If you are also unfamiliar with Korean cartoons, it's a lot similar to Japanese cartoons so you can expect cuteness overload! There is also animation going around, so you will not just be looking at still photos. There's movement, making it more enjoyable.
A mix of different types of games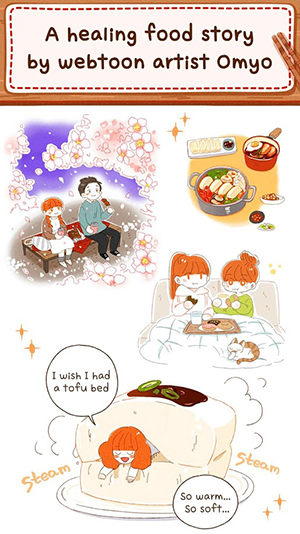 There are different kinds of games that are included in one app, which gives you variety and additional fun. It has a house decoration game where you get to decorate your own house. You also have a pet cat that you need to take care. Plus, there's a match 3 puzzle game, that comes with a story of the menu that you will cook.
Has advertisements but they are non-intrusive
This free game comes with advertisements, but they do not appear a lot. There are ads in between levels but they are still not too much. Considering that this is a free app, having a few ads every now and then is something that you can live with.
Higher levels can be tough to complete
The first levels of the games you can complete without difficulties. There are challenging ones but they are not still too frustrating to complete. However, when you go to the higher levels, they can get frustrating as they become a lot harder. You may be tempted to make in-app purchase to complete the levels, although you will still not be required to do so.
Thumbs up
The app is free and it is easy to learn. The graphics is cute and there are different kinds of games in one app that makes it fun and more enjoyable. There are advertisements, but they are non-intrusive so you can still live with them.
Thumbs down
The higher levels can be very difficult to complete and they can be frustrating.
The verdict
Miya's Everyday Joy of Cooking has a drawback but its positive sides outweigh it. It's highly recommended especially if you are looking for an adorable game that comes with a variety.