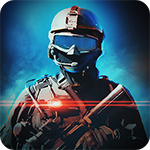 Ahoy there me lads and lasses! Me and the crew had a quick break on land and visited our landlubber friends. They showed me this app that was an online and mobile version of this first person that we used to play 'afore. We are now about to go on another treasure hunt, but 'afore we do that, I will share a review about the app called Modern Strike Online by Game Development Ltd. Batten down the hatches as we start the review me hearties!
Great 3D Graphics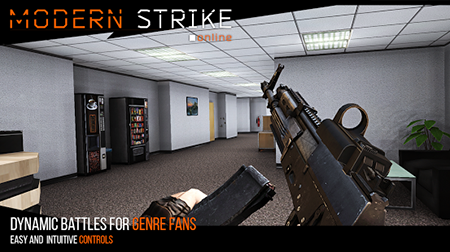 This first shooter game gives you a clear view of the location, which is inside and outside of a building. While it's not as realistic looking as other games, it's still good as it's detailed and every area of the building is close to looking real. There's also a part where it's snowing outside and you will get that feel when you play the game.
It's Nostalgic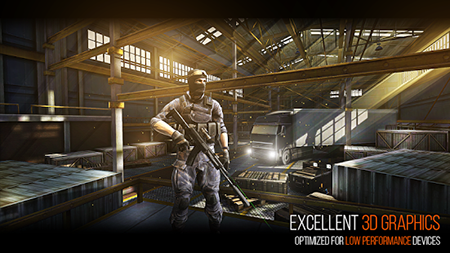 Modern Strike Online was obviously inspired by the classic first shooter game played on the LAN, which is Counter Strike. However, it lives up to the "modern" in its name, as instead of the tunnels, which served as the location of the old game, this game is set a modern location, although the game vibe is still the same. Also, instead of being played on LAN, it's played online on mobile devices.
Allows Weapon Customization
Aside from choosing from the 45 weapons available in the game, it also offers customization feature, that lets you personalize your weapons. This adds excitement in the game as you can make your weapon as powerful as you want and something that will match your playing style.
Some Weapons Are Available for Limited Time Only
While there are different of weapons to choose from, some of them are only available for a limited period only. If you don't have enough money to make the upgrades you will either miss it or you would need to make an in-app purchase using real money, which may not be okay with many players, especially those who prefer to play for free.
It's Social and Online
As mentioned, this game is played online. You can team up or play against other players. There's also a chat feature that lets you communicate with other players and make new friends.
The Ups
It will remind you of the classic Counter Strike game that you may have played when you were younger. It's social as it lets you play and chat with players all around the world. The game has amazing graphics and it offers weapon customization.
The Downs
Some of the weapons are available for limited time only. There are also advertisements, and the it requires Internet connection so you will not be able to use it if you are not online.
The Verdict
Modern Strike Online may have a few drawbacks, but it's still a good download, especially it has great graphics and it lets you play with others players from all over the world. It's also a modern alternative to your favorite Counter Strike game.