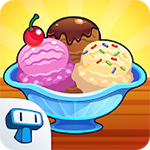 Hello there me lads and lasses! It's me again, yer friendly app pirate feeling a bit dizzy from the all night drinking that me had with the crew. But that won't stop this bucko from sharing with ye another app review that me know you are waiting for. The app has something to do with one thing this old salt really loves. Do ye hearties know what it is? Aye, ye got it right! It's ice cream! Let's talk about this app called My Ice Cream Truck by Tapps Games. Batten down the hatches as we begin.
Simple Gameplay But Exciting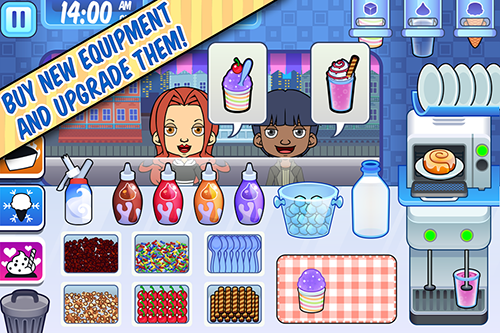 This is a casual food truck game that is recommended for those who are looking to pass time and those who are into this type of game genre. Think of the popular classic game Hotdog Bush, it's similar to that, but instead of serving hotdogs and burgers, you will be serving ice creams, milk shakes, and slushies. Even if this is your first time playing the game, it's intuitive so you will easily learn about it. The customers will have their orders and you need to prepare and serve them the right orders in time so you could earn more coins, as well as make them satisfied. What's exciting about it is that there are lots of ingredients and equipment to unlock to earn more and serve more customers. You are also under time pressure making it more challenging.
Wonderful Graphics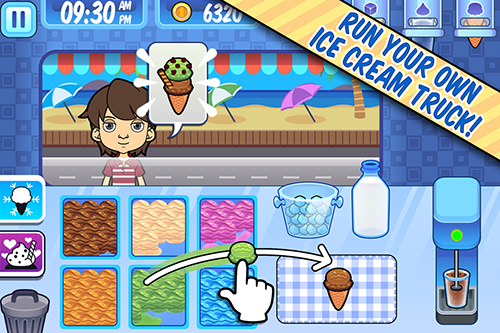 When you think of ice cream, one of the things that would probably enter your mind is that it's colorful. That's exactly what you will serve as there are various flavors of ice creams that also come in different colors. There are also different toppings that make it look prettier. You are in first person view so you are seeing things from inside the ice cream truck. There customers look different and so as the places where you are serving. You will be selling ice cream at the park, town, beach, etc. This gives you a different view on each level.
Entertaining Sound
The background music is also entertaining. It's lively but it doesn't remove your focus from the game so you can still concentrate on it. There are also sound effects when you earn coins and complete the level, as well as when your time is up. These are little things that make the game more interesting.
Pros
My Ice Cream Truck can be downloaded for free. It is intuitive so you would quickly learn how it's played even without tutorial. The graphics is adorable, from the different colorful ingredients to the various sceneries of the places where you will be selling the ice cream.
Cons
Some of the ingredients take time to restock, which can affect your serving time. There's a way to make the restock time faster, but this will require purchasing with your coins.
The Verdict
My Ice Cream Truck is a fun and colorful game that is recommended for those who are looking for a casual game food truck game to play. It's free to download and although the restock time is slow in the beginning, overall, it's still a nice game to try.