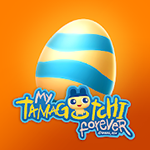 Ahoy there me hearties! This buccaneer is having a good day. Not only that we found many booties in our recent booty hunting adventure, but me parrot pet was also happy because I was also able to spend a lot of time with it playing. My heart feels happy when I see me pet happy. This old salt always had a soft heart when it comes to animals. 'Afore I had a parrot pet, I also had pets back home. I remembered even having a virtual pet with this gadget called Tamagotchi. This is why when I found this app called My Tamagotchi Forever by BANDAI NAMCO Entertainment Europe, I decided to give it a try. Batten down the hatches me lads and lasses and let's start with its review.
Super Adorable Graphics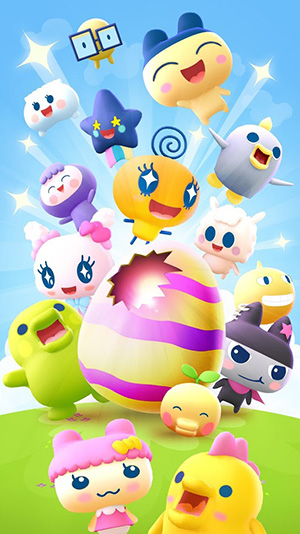 The graphics of the app is undeniably adorable! This may be the first thing that you would notice when you play it. There are several characters to collect and they also evolve to different ones as you take care of them. Like other virtual pets, you have to feed, clean, and play with your Tamagotchi pets. What makes it different is that you can also create and design not just the characters' own house, but the town too.
It's Nostalgic
Tamagotchi became a popular toy gadget several years ago. If you have played this before, this app will bring nostalgia because it will remind you of that, although this one offers more features. The old virtual pet game was black and white and there's really not much to explore with it but the usual options to feed, play, and put to bed.
Fun Mini Games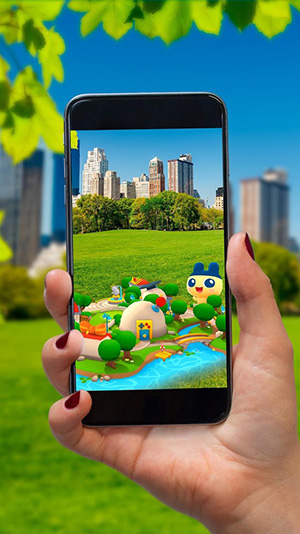 Aside from taking care of the needs of your pets, there are also mini games that you can play. This is good because when you're done with feeding or bathing your pets, there are still other things that you can do. Putting the pets to rest is also important, so when you stop playing, you can put it to sleep so it is recharged with energy the next time.
Free But Hard to Earn Coins
My Tamagotchi Forever is free to download and play. However, it comes with in-app purchase, although it's up to you if you wish to purchase or not. While you are not forced to purchase anything, you might be tempted because it is difficult to earn coins that you can use for purchasing items for your pets and for decorating the town.
Has Glitches
There are also glitches in the game because there are times that the phone hangs when playing it. Moreover, even when making an in-app purchase to remove advertisements, they still play. When you try to subscribe, it says that you are already subscribed.
The Ups
My Tamagotchi Forever is free to play. It has adorable graphics and it's also nostalgic. There are mini games to play and you can customize the house, as well as the entire town.
The Downs
There are some glitches and it can be difficult to earn coins that you can use for customization and decorations.
The Verdict
My Tamagotchi Forever is a promising game to play, especially for those who have played the old virtual pet game where it was inspired from. It just needs improvement to fix the glitches. However, it is a fun game to try.