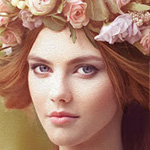 Ahoy there me hearties! It's me again yer friendly app pirate, ready to tackle another booty hunting adventure with the crew around the seven seas. While treasure hunting can be fun, exiting, and fulfilling, it can be tiring and frustrating at times. It's not always that we get to take home booties. There are times that the hunt is unsuccessful. During those days, one of the things that this bucko do to release stress and frustration is to color. Aye, coloring takes me problems away and it makes me feel relaxed. The app that I will share with ye lads and lasses has something to do with coloring. 'Tis called Oil Painting by Color Planet. Avast ye and let's start.
Realistic oil paintings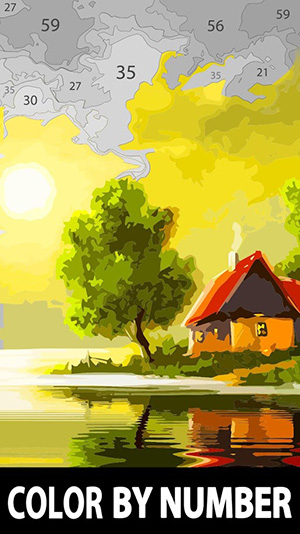 There are various coloring apps available and they use different coloring medium like water color and color pencil. This one imitates the use of oil pastel and it did a fantastic job at that. The images start as dull gray pictures, but after completing them, you will be amazed at how realistic they look. It's one of the most realistic apps that you can find, so you will feel happy with the result.
Straightforward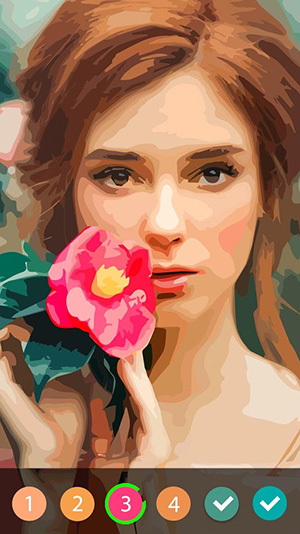 Even when there is no tutorial, you will easily find your way around the app. As soon as you open the app, you will be presented with the list of images to color. You also have the choice to list them by category by clicking on the specific category that you like on the upper part. The images have numbers that correspond to specific colors. Tap on the area and tap on the corresponding number to add color. With the details in every image, you will find yourself focused and passing time, while enjoying. There is also an option to check all the images that you already completed.
Several drawings to color
There are various categories available for the drawings like scenery, animals, flowers and fantasy. Under those categories are several images. You will find yourself with plenty of playing hours with new images being made available in every update. However, there are times that the app hangs or freezes, which can be a drawback, although it doesn't happen all the time.
It offers premium, but it's not forced
The app is free to download and play. Like any other free applications, video ads play and while you color, there are also small ads at the bottom. Nevertheless, it's still not that bad considering it's free, it has several images, and plenty of hints. If you decide to pay for it, it's also not bad because it's only a one-time fee that will make it ad-free and offer you unlimited hint.
The good
Oil Painting by Color Planet is free to download. It has several images to color with a realistic result. It's straightforward and it can keep you occupied for a long time.
The bad
It sometimes freezes, although it doesn't always happen.
The verdict
Oil Painting by Color Planet is recommended if you are looking for a free coloring app. It's straightforward, realistic and it's fun. It will keep you focuses, occupied and entertained.