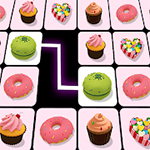 Yo, ho, ho, and a bottle of rum! Ahoy there me lads and lasses! It's me again yer friendly app pirate ready to go on another dive down Davey Jones' locker. It's always an exciting trip down there because of the unlimited booties you can find. There's always something new that awaits us buckos to discover. There are booties that are hard to spot and get, but they are the most rewarding. So, this old salt keeps me mind and eyes sharp to prepare for those situations. One way to do this is by playing puzzle games like that app that we will review for today. It's called Onet 3D – Classic Link Puzzle by BigPanda Studios. Batten down the hatches and let's start.
It has superb 3D graphics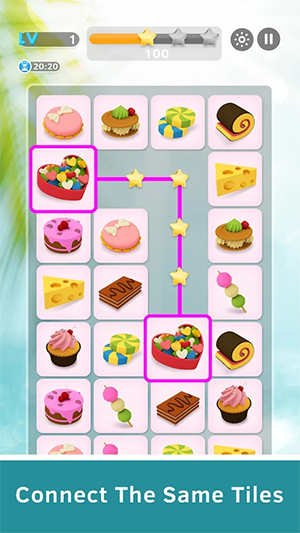 If you love games with eye-candy graphics, you will not be disappointed with this one. Just looking at the images will make you feel happy and relaxed. They are high definition 3D images so it's almost as if they are real. There are also different objects in every puzzle, so you will not get tired of seeing the same things over and over. Most puzzle games let you play with the same objects, but this one has a wide range of variety, so you will look forward to what's next. Some of the objects in the puzzles are sweets, furniture, and fruits.
There are several puzzles available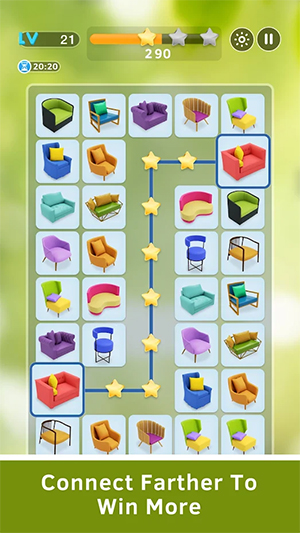 It's a free game but it has several puzzles, which means hours and hours of fun puzzle games. Instead of the typical match 3 games, you need to connect the objects to remove them from the game window. However, the twist is that they need to have a path, or a way to connect with each other. If an object blocks the path, then you cannot connect them.
It's a mix of easy and challenging puzzles
There are levels that you could easily complete, and there are also those that are more challenging, especially the timed puzzles. You are given a limited time to complete them or you fail. The good thing about the mix difficulties is that it keeps the game balance. There are times that you can be more relaxed, and times where you need to focus more and feel to be on edge.
The ads can be too much
The ads and before and after completing the levels can be okay, but the ads showing during the game can affect the game experience. Also, they last about 30 seconds, which can be long.
There are system glitches
Although it doesn't happen all the time, there may be times that the game freezes, especially when you click on ads.
Thumbs up
The app is free to download, and it also has one of the best graphics. It comes with several levels giving you hours of game time. There is also a mix of easy and challenging levels making it balanced.
Thumbs down
The ads can be too much. There are also system glitches at times.
The verdict
Onet 3D – Classic Link Puzzle may have some drawbacks, but it also has several positive sides, such as being free, having great graphics, and several puzzles that are a combination of easy and challenging. If you are into eye-candy puzzles, you should try this one.