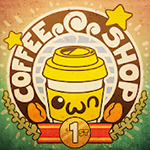 Ahoy there me hearties! Yer favorite app pirate is here to give ye an app review that me know ye are waiting for. Don't ye worry, I wouldn't fall asleep no matter how tried this old salt is from booty hunting 'acause I had a cup of coffee! Aye, me not just drink rum but coffee too, especially to fight hangover. Har, har, har! Did ye know that whenever we stay on land for a few days, me and the crew would always hang out on a various coffee shops! The app that I will share with ye today has something to do with coffee. 'Tis called Own Coffee Shop: Idle Game by Own Games. Batten down the hatches and let's start with the review.
Charming Graphics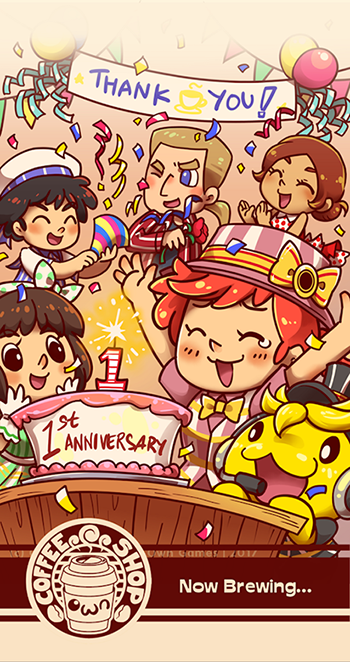 This free to play game is an eye candy! It is in 2D but the details are spot on and the colors are nice to look at. The colors are more on the pastel, light, and warm shades that make the images relaxing to see. The trailer truck had the things that you would find on real coffee shops although they don't look realistic. There's the barista in the cashier, the coffee maker and the menu that lists the items sold. There is a walkthrough at the beginning of the game that lets you create the name of your shop, as well as tell you how the game is generally played, which is pretty simple.
Has Lots of Details
The developers thought of every detail of the game because as mentioned, the coffee shop had all the small details that you would expect from a coffee shop. There are different customers although you can't really get a good look of each of them because the game is fast paced, especially if you are tapping. You can also hire different baristas and there are various types of coffees to unlock and serve.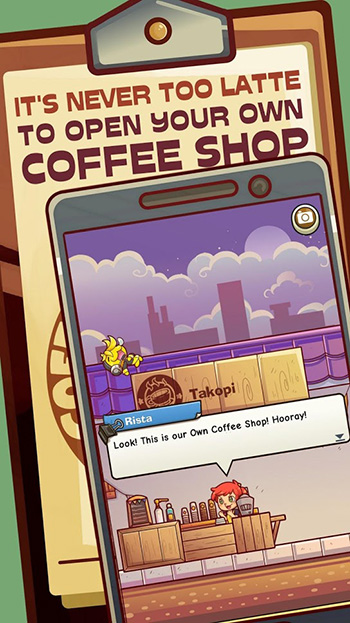 Doesn't Require Much Effort
This is not the usual restaurant or coffee shop game that you would expect. When I hear the word coffee shop in a game, it comes to my mind that you will serve coffee to the customers based on their orders. However, you will not see the orders of the customers as they are automatically served. In fact, you don't even have to do anything to earn as customers will come automatically after doing one tap. Tapping continuously will just make the process of serving more coffee and earning more. If you like casual game that doesn't require much effort, you may like this one. However, if you want more interaction and action, this may not be the app for you.
The Good
Own Coffee Shop is free to play and it has adorable graphics. It is also easy to play and it has lots of details.
The Bad
It doesn't have much interaction as you can continue earning without really doing anything.
The Verdict
If you are into a casual, passive game that only required little action, Own Coffee Shop is for you. It's free, simple to play, and it has amazing graphics.